Exploring Vancouver's Public Art this Summer with the BIKEnnale / WALKennale and The Burrard
June 21, 2021
|
Wendy Underwood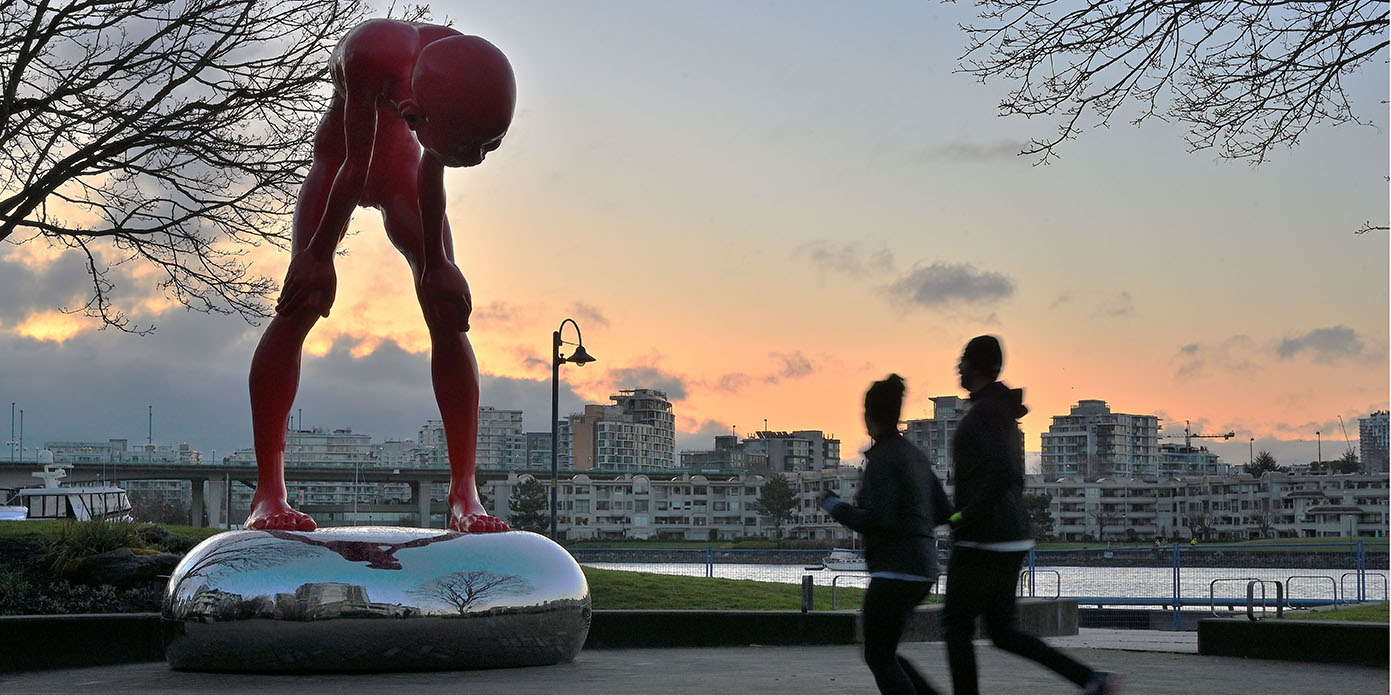 Some of Vancouver's most iconic stops are part of the city's rich public art collection: from Vancouver Biennale works such as the bronze A-Maze-ing Laughter figures at English Bay and the Echoes metal chairs at Kitsilano Beach, through to City-installed pieces like the Monument for East Van neon cross, and privately curated works like Douglas Coupland's Digital Orca by the Vancouver Convention Centre. And what better way to explore these landmarks than via a self-guided cycling or walking tour?
Back again this year is Vancouver Biennale's BIKEnnale / WALKennale, offering a total of 40 self-guided tours for taking in Vancouver's public art, cultural points of interest and architecture via bike or foot. Two routes are launched each week, each exploring a different theme, meaning that you'll always find new works and areas of Vancouver to explore. You'll find options for all abilities and interests, making the BIKEnnale / WALKennale perfect for the whole family.
Registration gets you access to the digital maps using their mobile-friendly platform to help you navigate on the go. Each digital route includes the distance and estimated completion time, with each stop fully augmented with information and annotations so you can learn more about the work, it's history and context. Not keen on using your phone? No problem! Just download and print the tour map before you go.
The Burrard is a proud sponsor of this year's BIKEnnale / WALKennale, and as such, we're offering free registration for ALL of our guests this summer, giving you access to the self-guided tours as they're launched. Because we also offer free cruiser bike rentals to our guests, that means you can check in, grab a bike, and explore the city's public art, points of cultural interest, and architecture, all for free! Combined with our current deal offering 30% off our room rates, and you've got a great value Vancouver getaway!
Access to the self-guided tours is available all summer, so you can discover a new route every time you're in the city. No promo code is needed—just book your stay with us and we'll provide you with the registration code when you check in.
Ready to book your summer city adventure? Check out our great rates here.