Your Stay at The Burrard
May 9, 2023
|
Wendy Underwood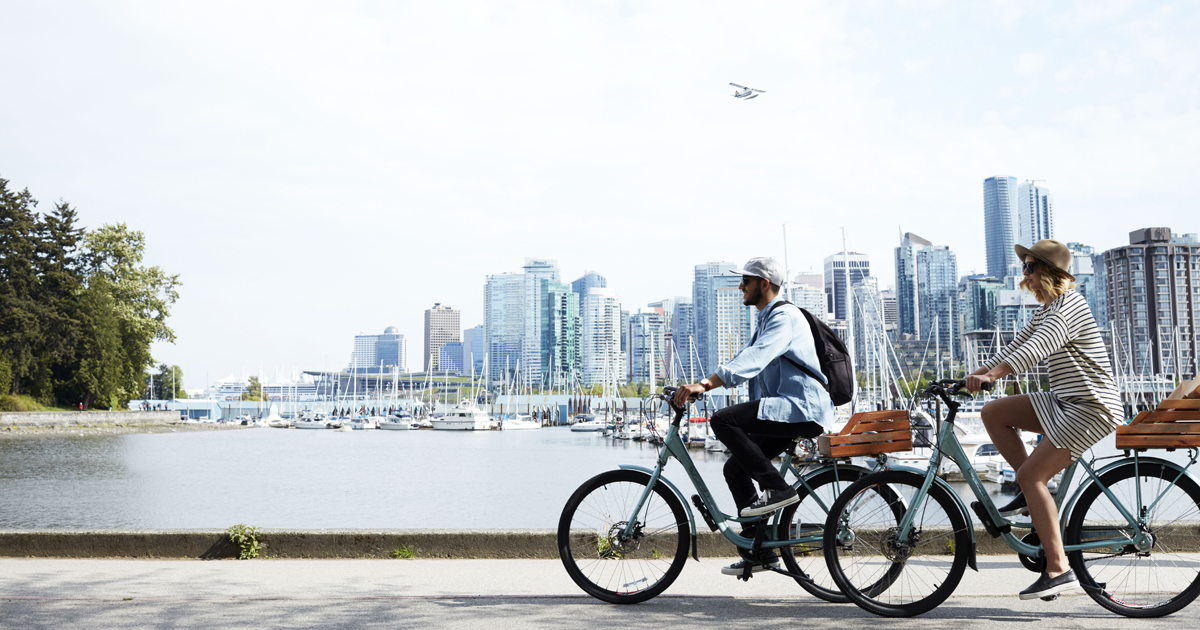 Welcome to The Burrard, the perfect downtown Vancouver base for you to explore the city from. Whether you're in Vancouver for a well-deserved break or here for business, visiting our city for the first time or the fiftieth, we want you to have a great time during your stay. This page is designed to be a go-to guide for your stay at The Burrard, with hotel info, along with our recommendations for where to eat, things to see, and emergency contacts as well. Bookmark this page!
---
Contents:
---
Quick Start Guide
Before we get into all the fun stuff, here's what you need to know to get your stay up-and-running.
Internet Access
No password needed! Connect to the Burrard WiFi network, and use your name and room number to connect.
Telephone
1. Dial "0" to reach the front desk.
2. For a local call, dial "9" for an outside line, and then just enter the phone number (including the area code).
3. For a call to other areas in North America, dial "9" for an outside line, then "1", then the full number with area code.
4. To call another room, enter "7" and the room number.
Ice
We have an ice machine and ice buckets down in the lobby.
---
Health and Emergency Services
We hope you won't have to use any of these numbers or services while you're in Vancouver. But we'd rather be safe than sorry. If you are unsure about who to call, please dial "0" to speak with our front desk and they'll be happy to help you navigate the situation.

Emergency Services (Police, Fire or Ambulance): 911
Use this only for immediate emergencies.

Police Non-Emergency Line: 604.717.3321
Use this number for things like reporting crimes that are not still in progress, and other non-emergencies. You can also report some of these online if there is no element of violence.

St Paul's Hospital Emergency Department
St. Paul's Hospital is directly across Burrard Street from The Burrard, and has an Urgent Care department that accepts walk-in patients requiring emergency care.

Medical Clinics
If you require non-urgent medical treatment while you're in Vancouver, the following clinics are close to the hotel. Some require a pre-screening call before scheduling an appointment. Some also offer telemedicine appointments.
– Care Point Medical Clinic – Davie Street: 604.915.9517
– Seymour Health – Urgent Primary Care Centre: 604.416.1811
– Wave Medical Clinic: 604.558.4044

Other Health Questions: 811
HealthLink is the Province of BC's health hotline, and can connect you with a registered nurse or pharmacist to answer your questions.
---
Eating In
If you're short on time, and want to relax in your room (or in the courtyard), you'll find that many Vancouver restaurants will offer either take-out or delivery service. For maximum convenience, we recommend calling down to Burgoo Bistro (604.416.1444) on the main level of The Burrard, or ordering online.

Services such as DoorDash, Skip the Dishes and Uber Eats all offer service in Vancouver. To minimize the fees that our local restaurants pay to these companies, we recommend visiting the restaurant's website directly to order (instead of starting on the app), and picking up your order in person if it's close to the hotel. Our front desk would be happy to recommend options that are close by.
---
Eating Out
There's no risk of you going hungry in Vancouver! Visit the front desk for a full guide sorted by the type of cuisine and occasion, both close to the hotel and up to a 20-minute taxi ride away. Below are some of our favourites within a 10-minute walk.

Nuba: 508 Davie Street – Yaletown, 778.371.3266
Healthy, fresh Lebanese food with lots of vegetarian and vegan options. Everything is available for take-out, including their fresh juices.

The Parlour: 1011 Hamilton Street – Yaletown, 604.568.3322
Not exactly Italian, but if you're looking for a casual place for pizza, this is a good choice. Pretty much like hanging out in your cool friend's apartment. They also have great daily drink specials.

Shizenya: 965 Hornby Street – West End/Downtown, 604.568.0013
We love this healthy, creative sushi spot! Everything is made with brown rice, most of the seafood is sustainably sourced, and there are loads of vegetarian options. There's also a second location on Denman.

Blue Water Café: 1095 Hamilton Street – Yaletown, 604.688.8078
If you're looking for seafood, this is where you need to go. A classic, warm room with top-notch service. One of their legendary seafood towers with a couple of glasses of bubbly will get you out of any trouble that you might be in. They also have a fantastic raw bar, so don't skip the sushi!

The Templeton: 1087 Granville Street – West End, 604.233.8269
Adorable old school diner with good quality ingredients. The menu is pretty traditional, albeit with some fun fresh twists, and you'll find lots of vegetarian options! Open for breakfast and lunch every day, and dinner Thursday – Sunday.

MeeT in Yaletown: 1165 Mainland Street – Yaletown, 604.696.1165
Where your vegan comfort food dreams come true! Try all four different poutine options, and follow them up with some of the tastiest plant-based burgers we've ever had. There are also two other locations: one on Main Street, and another in Gastown.
---
Drinking
Need an early morning coffee or a glass of something to cap your day? If your in-room Nespresso machine isn't hitting the spot, we definitely recommend Elysian Coffee, right off our lobby, and for the opposite side of the clock, Burgoo Bistro is our go-to for drinks and snacks. Here's a quick list of other neighbourhood favourites, but our front desk can help with other options.

Small Victory: 1088 Homer Street – Yaletown, 604.899.8892
A beautifully designed modern space. Coffee is from Edmonton's Transcend Coffee, and these guys do all their own baking on site – the bread is amazing!

Thierry: 1059 Alberni Street – Downtown, 604.608.6870
A combination of café, patisserie and chocolaterie, it seems to always be the right place for something sweet – morning, noon or to finish off the evening! The coffee game here is strong, which just makes that macaron, millefeuille or crème brûlée even better.

Score on Davie – 1262 Davie Street – West End, 604.632.1646
A raucous, fun-loving spot to catch the game right on Davie Street. The food here is surprisingly good – much of it made from scratch in house. This place is home to that crazy $60 Caesar garnished with a burger and roasted chicken that you saw all over the internet.

Long Table Distillery: 1451 Hornby Street – West End, 604.266.0177 (Thu – Sat: 3pm – 9pm, Sun 2pm – 7pm)
A working urban distillery, Long Table is open for retail sales and tastings Thursday through Sunday, turning into a cocktail bar using their own spirits. Try one of their signature gin and tonics, and pick up a bottle to take home!

Bartholemew: 1026 Mainland Street – Yaletown, 604.423.4131
A real "dark wood" bar with not only an enticing list of cocktails and decent wine selection, but all the charcuterie and cheese boards (and delectable accompaniments) you could dream of.
---
Sporting
No need to ditch your exercise routine while you're on your vacation! Our front desk can provide you with free passes for Fitness World's location a few blocks away, or explore some of the following options.

Ride Cycle Club: 881 Hamilton Street – Yaletown, 604.915 7433
Innovative spin classes that give a full body workout.

All-City Athletics: 130 West Hastings Street – Gastown, 604.559.7413
Underground boxing gym in Gastown.

YYoga: 888 Burrard Street – Downtown, 604.682.3569
Yoga, pilates and fitness classes at 5 locations in and around Vancouver, but the downtown "Flow" studio is the closest to The Burrard.
---
Seeing
We could put together a really great guide to seeing Vancouver. But why would we do that when our friends at Destination Vancouver have already done that? Visit their site for lots of idea for exploring our city, whether you're seeking an adrenaline rush, shopping districts to give your credit card a work out, neighbourhood wanderings, a guide to Stanley Park, or more info on the city's top attractions.

If you're visiting Vancouver over the busy summer months, keep in mind that many popular attractions require a timed ticket purchased in advance. Not only will this help you skip the line-up, but you can sometimes save a little money as well. Visit the Vancouver Attractions website for more info and deals.
---
Hotel Art
You might have noticed that we're pretty sweet on contemporary art at The Burrard, and the fact that we support local Vancouver artists is something we're proud of. Here's some info on artists you'll find featured around the hotel.

Dina Goldstein
You'll find work by Vancouver-based photographic artist Dina Goldstein in both the lobby and in our guest rooms. Specifically, you'll find pieces from "In The Dollhouse" in the lobby (they're the ones with Barbie and Ken), and two prints from the "Fallen Princesses" series in the rooms.

Scott Sueme
The colourful mural in our stairwell makes it worth it to take the stairs! It's by Vancouver-raised artist Scott Sueme, and you can also find his work wrapping the headquarters of Hootsuite in Mount Pleasant – a project that was part of the Vancouver Mural Festival.

Omer Arbel – Bocci
Vancouver-based designer and artist Omer Arbel is one of the founders of the lighting design company, Bocci. The chandelier of blue orbs in our lobby is by Bocci.

Fred Herzog
Fred Herzog's brilliant Kodachrome photographs of Vancouver in the 1950s through 1970s present an iconic glimpse into the street life and suburbs of the city at the time. You can find two of his prints behind the front desk in the lobby.
---
Sustainability
Of course you're concerned about the environment. We would expect nothing less. Around here we're working on reducing our carbon footprint and doing you proud. Here are some of the initiatives we have in place.

Free Bike Rentals
Other than your own two feet, using a bike to get around Vancouver is as environmentally friendly as you can get! Our cruiser bikes are available to guests free of charge on a first-come, first-served basis. Just come down to the front desk and we'll get you on the road.

Electric Vehicle Charging
We're happy to offer guests free access to our two EV charging stations located within our secure parking area.

Our Partnership with veritree
For every night that you book with us directly, we'll plant a verified tree right here in British Columbia, through our partner veritree. Through this partnership, we're able to ensure the right trees are planted in the right place and that the trees, once planted, are staying in the ground as intended. Read more about how this works on our blog. 

Recycling
In this day and age it should go without saying, but every guest room is equipped with a blue recycling bin for you to dispose of paper, cardboard and recyclable containers.   
---
Hotel FAQ
You have questions; we have answers! Below are some of the most common questions that our guests ask, but if you have a query not on the list, please call down to the front desk.

What time is check-out? Do you have 24-hour check-out?
Check-out is at noon. Our desk is staffed 24-hours a day, so it's no problem if you're leaving early in the morning.

Where can I do my laundry?
On the parking level, you'll find our guest laundry with a washer and dryer. Visit the front desk for change to use the machines. There's also laundry powder available for sale in the laundry.

Can I get a kettle and microwave for my room?
All rooms have a kettle and a fridge, and we have a common use microwave for guests in the room next to the Guest Laundry on the parking level.

I forgot my toothbrush. Can you help me out?
We keep a small supply of toothbrushes and toothpaste at the front desk. If there are other toiletries that you've forgotten, we can direct you to Shoppers Drug Mart a couple of blocks away.

Where can I smoke? Can I smoke in the courtyard?
The Burrard is a non-smoking hotel, and that means no cigarettes, cigars or vaping of the tobacco or cannabis kind anywhere on the property, or within six metres of a doorway. Our front desk team are happy to direct you to a place you can smoke off the property.

Where can I get breakfast in the morning?
Your room at The Burrard doesn't include breakfast. However, you can grab coffee and baked goods at Elysian Coffee, just off the lobby. Our front desk team are also happy to point you in the direction of a multitude of other local spots offering a great breakfast.

How do I reserve one of your cool cruiser bikes?
The Burrard's fleet of Brodie cruiser bikes are available on a first come, first served basis to give all of our guests a fair chance of getting to use them. When you're ready to head out for a ride, just come down to the front desk and fill out your details, pick up a lock and helmet (unless you're bringing your own) and you'll be ready to roll in no time.

I want to take one of those hop-on, hop-off sightseeing buses. Where's the closest stop?
The Grayline Westcoast Sightseeing bus has two stops close to The Burrard, both 2 – 3 blocks away: one on Granville at the corner of Helmcken, and another on Burrard just this side of Robson Street. Check the map to decide which works better for where you're headed to first.

When I check-out, can you store my luggage for me?
If you're not leaving the city for a few hours beyond your check-out time, we're happy to store your luggage for the rest of the day until you're ready to head to the airport or hit the road. Just bring your bags down to the front desk when you check-out and we can take care of them.