Looking for a few holly, jolly activities to get you into the holiday spirit? At this time of year the city sparkles with festive lights on every street corner while the sounds of Christmas carols and jingle bells float across the air. It's a wonderful time to be in the city and while there are lists to make and treats to bake, there are also a lot of holiday happenings to get you into the swing of celebrations.
SATURDAY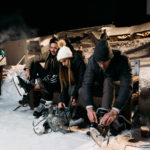 Peak of Christmas at Grouse Mountain
Start your weekend off on a high note – or high point – at the Peak of Christmas at Grouse Mountain. The elves on Grouse turn the mountain into a winter wonderland complete with an outdoor ice rink, sleigh rides, a gingerbread village and a place to say hello to Santa's reindeer! From sunrise to sunset there are enough activities to fill an entire day! Start with a sleigh ride through the snow-capped forest before lacing up to skate around the 8,000 square foot pond. A short walk over to the reindeer habitat gets you up close and personal with the holiday helpers. Sip on a cup of hot cocoa while walking among the decorative lights along Blue Grouse Lake or through the holiday gingerbread house competition.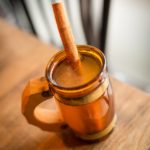 Grotto Italian for mulled wine or hot apple cider
After a packed day on the North Shore Mountain, dip into Grotto Italian for a warm nip of mulled red wine, rosé or cider. Toast to good health over mixed berries or orchard fruit blended with spiced spirits. Enjoy a meal of fresh pasta or pizza or dig into heartier entrees of oxtail, duck or wild boar. The restaurant is located along Davie Street in the West End and is delightfully close to Stanley Park – the next stop of the evening.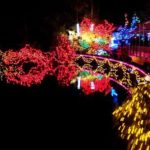 Bright Nights in Stanley Park
As night falls, the lights at Stanley Park begin to twinkle. Bright Nights at Stanley Park has been a local family favourite for over 20 years, and proceeds go to the BC Professional Fire Fighters' Burn Fund. It takes 800 firefighters nearly 8,000 hours to complete the scene in Stanley Park. As part of Bright Nights, the Bright Nights Train takes passengers through the woods and lake and past brightly coloured holiday tableaus. Enjoy live performances and snacks for a good cause – you may even see Santa!
SUNDAY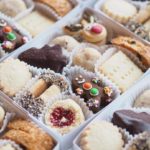 Butter Baked Goods
Is it really a festive weekend without a little something sweet? Get your holiday baking fix at Butter Baked Goods. As the name suggests, the cookies, cakes, tarts and treats are made with the same love and likely the same ingredients your grandmother would have used. Choose from holiday favourites like shortbread and fruitcakes, candy cane bark, yule logs and gingerbread men. Pick up a couple of peppermint whoopie pies or vanilla marshmallow as stocking stuffers. Not just a sweet store, their café offers an ever-changing lunch menu, including the classic turkey sandwich complete with stuffing and cranberries. Dine in and take some extra cookies with you to snack on as you continue on with the festivities.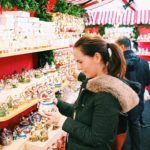 Vancouver Christmas Market
Work up another appetite as you stroll through the whimsical shops at the Vancouver Christmas Market. Each year Jack Poole Plaza at Canada Place transforms into a European-style Christmas market full of stalls selling festive ornaments, wood carvings, warm clothing like toques and socks, and holiday-scented candles. Hop on the Christmas carousel or visit with Santa before taking in some live entertainment inside the central Flying Stage. If the smell of freshly baked treats tempts you, try a soft pretzel or warm up with a hot apple cider.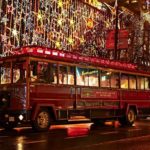 Karaoke Christmas Lights Tour
Hop aboard a vintage city trolley for three-hour tour full of city lights and merriment! This time of year, West Coast Sightseeing offers their seasonal Karaoke Christmas Lights Tour. The heated trolley winds through the city to take in some of the most elaborate light displays including Stanley Park, the English Bay Christmas tree, Hycroft Manor and Canuck Place, before making a stop at the VanDusen Botanical Garden to enjoy their Festival of Lights display.
Let visions of sugar plums dance in your head as you drift off to sleep in one of our cozy beds! Visit our booking page for dreamy rates this holiday season.
Images:
Feature Image: Peak of Christmas at Grouse Mountain – Tourism Vancouver/ Rishad Daroowala
Skating at Grouse Mountain – Tourism Vancouver/ Rishad Daroowala
Spiced Apple Cider – Grotto Facebook page
Bright Nights at Stanley Park – Bright Nights at Stanley Park Facebook page
Christmas Goodies – Butter Baked Goods Instagram page
Vancouver Christmas Market – The Globe Diary Instagram page via Vancouver Christmas Market Facebook page
Festive Trolley – West Coast Sightseeing website