Rain or shine, Vancouver has plenty of places to experience the city's eclectic arts scene. From murals on Main Street to a night at the symphony in a 1920s theatre, the culturally inclined can discover work by local indie artists and international stars. With a public art promenade right on The Burrard's doorstep and easy access to Vancouver's vibrant venues and innovative art galleries, it's easy to discover the artsy side of the city.
SATURDAY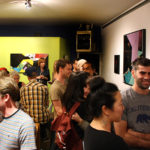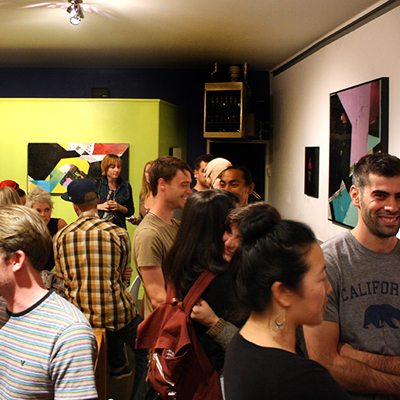 Fuel up at Kafka Coffee & Tea
Head to the corner of Broadway and Main Street and get a caffeine fix at Kafka Coffee & Tea — it's a popular hangout for the art crowd and the walls are adorned with work by local painters (you might even meet one of them there). Grab an espresso or try a pour over, syphon or nitro cold brew and hang out with the cool kids a little longer.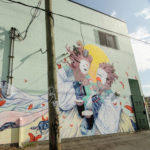 Explore East Van's mural tour
Main Street hosts the annual Vancouver Mural Festival and the side streets between East 2nd and 12th are home to colourful creations by both local and internationally-renowned artists that were painted during the public art celebration or have been added afterwards. Download the online digital map, or take a free guided tour, to learn more about the meaning behind the murals.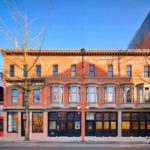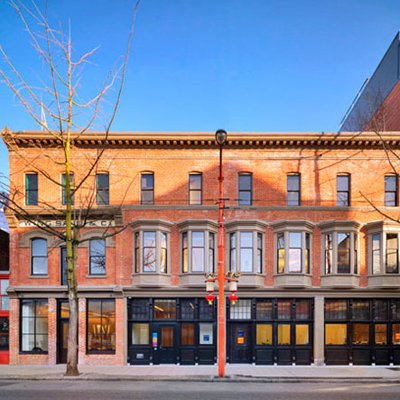 Check out Chinatown's galleries
Finish your mural tour in Chinatown and find some hidden galleries amongst the colourful stores and bustling restaurants. Check out Centre A (Vancouver Art Gallery for Contemporary Asian Art) on Keefer Street; the Rennie Collection at the Wing Sang — Chinatown's oldest building, which features touring exhibits by international artists such as Yoko Ono; and Access Gallery and the Pollyanna arts reading room at 221A – both on the 200-block of East Georgia Street.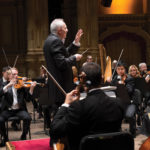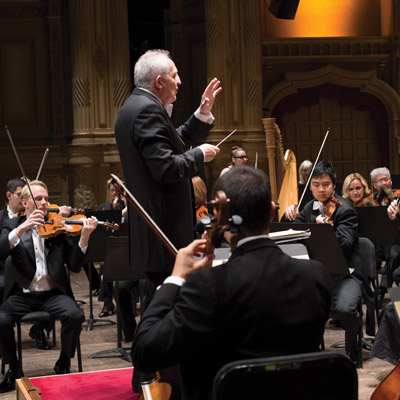 Catch the symphony at the Orpheum
Step inside the opulent Orpheum Theatre and take a step back in time to an elegant era of entertainment. Opened in 1927, the Orpheum Theatre now hosts classic and contemporary concerts and is home to the Vancouver Symphony Orchestra. Look out for their 'VSO Pops' series of concerts, where they play popular tunes from doo wop to rock 'n' roll. Best of all? It's only a short stroll back to bed after the concert.
SUNDAY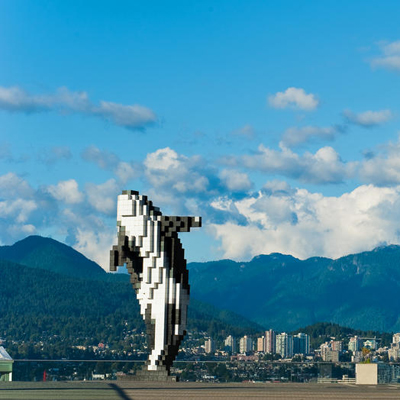 Walk the al fresco art trail
Wake up, grab a bite to eat at Elysian Coffee in our lobby, and take the public art walk down the Burrard Street Corridor to see 17 eclectic outdoor pieces, from a digital orca designed by award-winning author and artist Douglas Coupland to a 65-foot raindrop by Coal Harbour.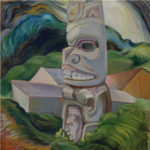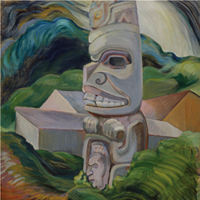 Discover the best of BC art
If you're visiting later in the summer, before exploring the Vancouver Art Gallery, grab a light lunch at the Gallery Cafe , which is being relaunched. If the weather allows, refuel al fresco on the gallery steps before heading to see the exhibits within. VAG hosts major touring exhibitions and the permanent collections include contemporary Asian art, Indigenous art from the region, and works by renowned BC artists such as Emily Carr. If you're visiting this summer, make time for a stop at the nearby Bill Reid Gallery of Northwest Coast Art to discover more about BC's most famous Aboriginal artist.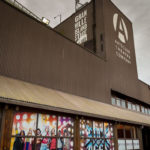 Enjoy dinner and a show on Granville Island
Take the tiny Aquabus ferry from the foot of Howe Street across to Granville Island to explore the food market, boutiques, artisan studios and restaurants. Pick up a casual dinner at Popina Canteen, right on the water, or dine on local seafood at The Sandbar, before heading to the Arts Club, Improv Centre or Waterfront Theatre to take in a play or comedy show. 
Looking for an cultural vacation in Vancouver? Check out our great rates for your stay.
Photo Credits
Feature Image – mural by Drew Young & Jay Senetchko: Vancouver Mural Festival
Art at Kafka's: Kafka's Coffee & Tea
Mural by Graeme McCormack & Allison Woodward: Vancouver Mural Festival
Wing Sang Building in Chinatown: Rennie Collection at Wing Sang
Vancouver Symphony Orchestra: Vancouver Symphony Orchestra
Douglas Coupland's Digital Orca: Vancouver Convention Centre
Emily Carr painting: Vancouver Art Gallery