For some, Halloween is a frightfully fun season. It's a chance to delve into the mysterious and bizarre, the haunted and ghoulish. It's a spirited time of year with plenty of activities to fill the days and nights. Some may be surprised to learn of Vancouver's dark past and tales of true crime, others may be looking for Halloween activities to enjoy during the light of day. Whether by sunlight or moonlight, there's a host of eerie and extraordinary activities to try.
SATURDAY
Vancouver Police Museum
The Vancouver Police Museum is one of the spookiest spots visitors can check out any time of year. The oldest police museum in North America, it is set in the original Coroner's Court, City Morgue, and Autopsy Facility which is over 80 years old. Walking into the somber room you're met with a wall of mortuary freezers and an autopsy station where some of the city's most gruesome murders were investigated. Mugshots of criminals are hung on the walls, charged with crimes committed a century ago. Dig into some of Vancouver's most bizarre cases of true crime, like the 'Milkshake Murders' and the unsolved case of the 'Babes in the Woods.' The permanent exhibits showcase original crime scene evidence, rare photos and more pieces to make your skin crawl.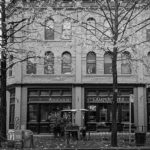 Lamplighter Public House
Not too far from the Vancouver Police Museum is the Lamplighter Public House, located in historic Gastown. The 119-year old building is referred to as "a bastion of bourbon-soaked history" as strong as its legacy as the oldest and liveliest pub in Gastown. In fact, it was the first establishment in the city to serve alcohol to women. Today, some say it is home to a spirit. Staff attest to hearing strange sounds like the loud clanging of wine glasses hanging in racks over the bar. They suggest it sounds as if someone – or something – had run their hand across them without any person being nearby. Another account notes an empty glass levitating from the bar and being smashed onto the ground. An old sleigh displayed above the door once included a mannequin, but it has been removed after staff say they had seen it moving by itself. So common are these accounts, that staff jokingly refer to the poltergeist as Billy Bob.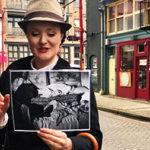 Forbidden Vancouver Walking Tours
For those who want to delve deeper into the ghostly past of Gastown, take the Lost Souls of Gastown tour with Forbidden Vancouver Walking Tours. This tour takes a look at Vancouver's earliest and most gruesome history – a town set ablaze by fire, ravaged by smallpox, and plagued with unsolved murders. This adult-oriented tour combines both interactive theatre and history—all stories are based on true events. Weave through back streets including the infamous Blood Alley on this 90-minute tour designed to give you chills.
SUNDAY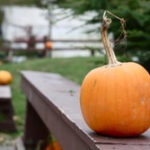 Pumpkin Patch at Southlands Heritage Farm
Start your Sunday morning with an activity that's more delightful than frightful. A visit to the local pumpkin patch is a Halloween must. Perfect for taking in the crisp autumn air, the Southlands Heritage Farm is a full-fledged working farm located within Vancouver city limits (in fact, you can catch the #2 bus across the street from the hotel, and you'll be there in less than 45 minutes). Snap a few pics, grab a pumpkin or two, and pick up some locally-sourced souvenirs like honey and jam.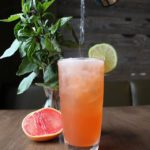 Wicked Cocktails at The Union
Treat yourself with a spooky spirit of a different sort, a devilishly delicious cocktail from The Union. Toast with the "Thread of Fate," a light and refreshing mix of gin, Aperol, grapefruit, lemon and lemongrass with Thai basil & bitters. For something a little darker, try a "Milk of the Wolf," described as a velvety mix of Odd Society Mongrel (aka moonshine) with wolfberry and hibiscus shrub, and coconut milk.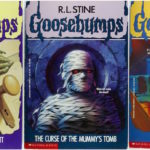 BONUS:
On Friday, October 26, R.L. Stein is giving Vancouver Goosebumps. Literally. The author, known to almost every 80s & 90s kid, will be taking the stage at the Queen Elizabeth Theatre for an evening of ghost stories, Q & A, and book signing. The original Goosebumps series includes 62 books written between 1992-1997 featuring haunted houses, werewolves, monsters and more.
Photo Credits:
Feature Image – Lost Souls of Gastown – Forbidden Vancouver Tours website
Mugshot – Vancouver Police Museum Facebook page
Lamplighter Pub – Gastown.org
Forbidden History Tour – Forbidden Vancouver Tour website
Southlands Pumpkin Patch – Southlands Heritage Farm website
Thread of Fate – The Union Facebook page
Goosebumps picture: Vancouver Is Awesome website