Insider Itinerary: On Screen
July 18, 2022
|
Wendy Underwood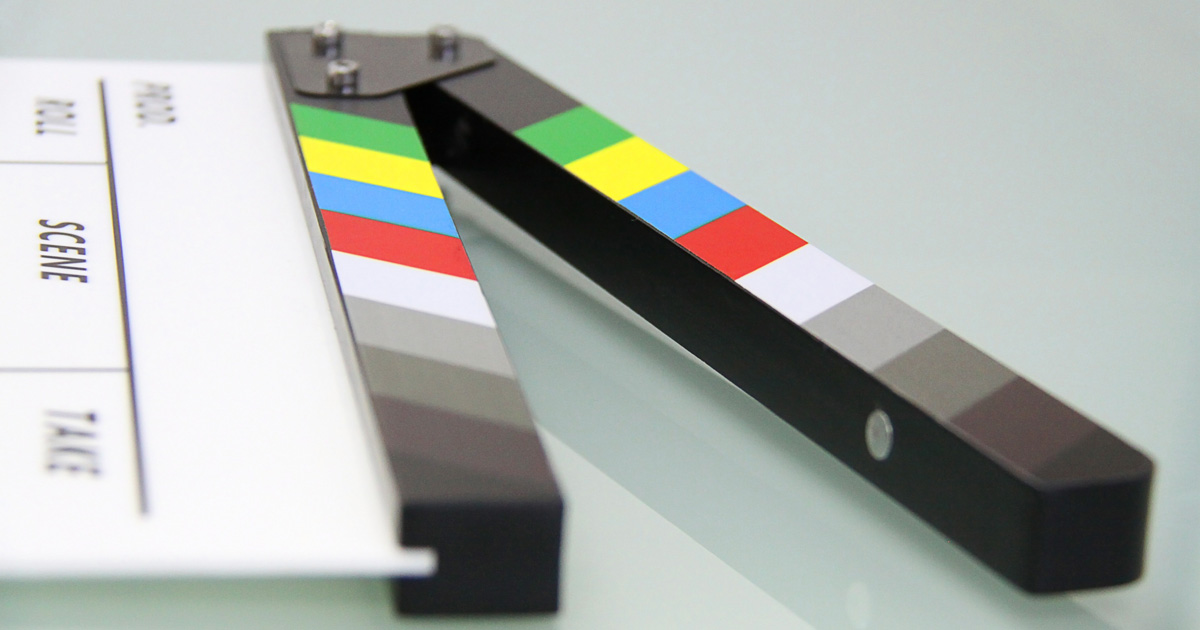 Vancouver has some fantastic film festivals, including the Vancouver Queer Film Festival (Aug 11 – 21) and Vancouver International Film Festival (Sep 29 – Oct 9). But even if you're not visiting during film festival time, movie buffs have plenty to explore.
Hollywood North, AKA Vancouver, has played many parts in movies and TV shows. From doubling as Seattle and New York, to becoming North Korea and Hong Kong, the star-studded city has represented global (and even other-worldly) locations on screens big and small. Even The Burrard has taken its own star turn on the screen, being used as a location on shows such as Motive and Imposters. Look out for tell-tale signs of filming — from New York taxis driving around Gastown to superheroes hiding in Stanley Park — and you're likely to spy some celebrities during your stay in Vancouver. Here's how to spend the weekend spotting locations and the stars of both the small and big screen.
SATURDAY
Deadpool's Vancouver
One of Vancouver's favourite locally-raised talents, Ryan Reynolds, has quickly become synonymous with his role as the wisecracking misfit, Deadpool. Both Deadpool films were shot in Vancouver, and there are plenty of local spots that added to the colour of the flicks. Chinatown was featured often, and its streets are worth a stroll. Take a walk over the viaduct (which also played a big role in the first movie), and take on the one-two punch of apothecary-inspired cocktails at the Keefer Bar, then modern Chinese snacks at Bao Bei, just a couple of doors down the block.
Visiting Riverdale
The spicy CW television series calls Vancouver home in real life, and the Riverdale gang has left their mark in many a Vancouver setting. From Veronica Lodge's apartment filmed at The Permanent—a heritage building that's also home to A Happy Wine Night, a natural wine retail stop with pop-up wine events; to the Twilight Drive-In, Vancouver's only drive-in movie theatre that doubles not only as a Riverdale hot-spot, but Jughead's place of employment, too!
Eat in Gotham
No, not that Gotham (although you'll find plenty of superheroes filming shows around here). Gotham Steakhouse & Bar (615 Seymour Street) is an upscale restaurant that has been frequented by superstars like Halle Berry, George Clooney, Dwayne 'The Rock' Johnson, and the cast of Twilight. Make a reservation to sample the steaks and seafood, and sip on a cocktail in the dark bar while you keep an eye out for celebrity sightings.
SUNDAY
Step Back in Time at the Marine Building
Start your day with a stroll down Burrard to reach the historic Marine Building.  Located on Burrard and Hastings, the Art Deco high rise building has made an appearance in TV shows such as The Flash and has graced the big screen in Fantastic Four and Blade: Trinity.
Discover Sci-Fi Scenes at the Gallery
Vancouver Art Gallery's impressive exterior has featured as museums (in Night at the Museum), courthouses, town halls, and HQs in TV shows such as Supergirl and movies like Clooney's recent dystopian feature, Tomorrowland. The controversial comedy The Interview took things a step further and used Robson Square (behind the art gallery) to represent a presidential palace in North Korea.
Find the Truth Out There in Stanley Park
It's not just urban locations that might look familiar. Stanley Park's forests have appeared in TV shows like Arrow and The Flash and used to feature a lot in The X-Files as a site for alien landings and strange goings-on. You don't need a spaceship to visit — borrow one of The Burrard's bikes and ride around the seawall to get there. While you're in the park, check out the Lions Gate Bridge, featured at the end of TRON: Legacy, and met its own unfortunate end in the remake of Godzilla, and in the horror film Final Destination.  
Thai to Spot Celebs at Maenam
Actor Kate Winslet and Vancouverite comedian Seth Rogen have both name checked Kitsilano's Maenam (1938 West 4th Avenue) as a favourite destination for dinner. Make a reservation and enjoy the city's best Thai food even if there are no A-listers in the restaurant that night.
Two other great resources for planning your star-studded stay in Vancouver: the Filmed in Vancouver page on Destination Vancouver's website, and Fangirl Quest's Vancouver guide and map.
Ready to plan an epic stay in Vancouver? Check out our great rates for your vacation.
Photo Credit: Pixabay via Pexels