Insider Itinerary: Wandering the Historic Hallways of Vancouver's Past
March 11, 2020
|
Wendy Underwood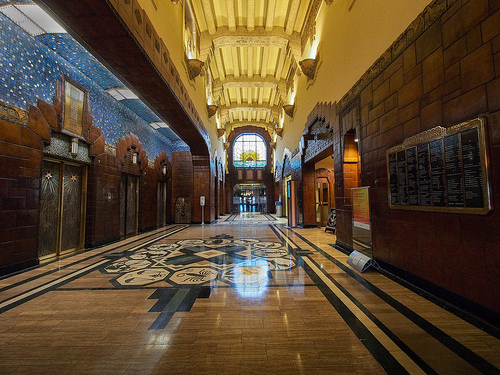 Vancouver is known as the City of Glass, a nickname coined by famous local author Douglas Coupland, reflecting the primarily steel-and-glass aesthetic of downtown's buildings. One look at the city skyline and it's easy to spot the mirrored condos that tower over the city. However, upon further inspection, and perhaps a little closer to the ground, you'll find buildings known for their history and beauty. Uncover the unknown past while walking historic hallways built at the turn of the century.
SATURDAY
SUNDAY
Time travel from the turn of the century to mid-century modern with a look at our Vintage Vancouver Itinerary. When you're ready for a good night's rest, step into our retro-chic rooms! Visit our booking page for the best rates since sliced bread.
*Facts for this article were largely obtained via the Vancouver Heritage Foundation website. For information on other historic buildings and an interactive map, click here.
Photo Credits:
Feature Image: Inside the Marine Building: Miss604.com
Marine Building: Oxford Properties website
Totem Poles at Stanley Park: Madeleine Deaton via Flickr
Orpheum Theatre: Inside Vancouver blog
Dominion Building: AЯMEN via Flickr
Ming Wo Building: City of Vancouver via HistoricPlaces.ca
Sam Kee Building: WikiMedia Commons by User Bobanny
Dominion Hotel: Gastown website