Has there ever been a time when we're more in need of a wellness getaway than right now? We don't think so! Taking a break and getting away from it all is an important part of self care. Thankfully, Vancouver is a veritable playground for maintaining physical, mental and nutritional health. Nurture your inside and outside with a weekend itinerary of wellness. From spas to yoga and beyond, feed your soul with these activities and come away rested and rejuvenated, while staying safe.
SATURDAY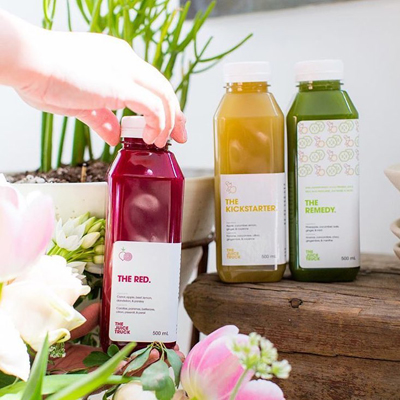 The Juice Truck
Set out on the right foot bright and early with a quick stop at The Juice Truck. With both café and food truck options dotted throughout the city, grabbing a juice or smoothie is hassle-free. The Juice Truck was Vancouver's first cold-pressed juice company and offers green juices filled with healthy vegetables, to those with turmeric or aloe vera. The Juice Truck also serves smoothies and heartier fare like nutrient-rich bowls and bars. If you can't make it as far as one of their locations, you can still grab a bottle of the good stuff at Elysian Coffee, just off The Burrard's lobby.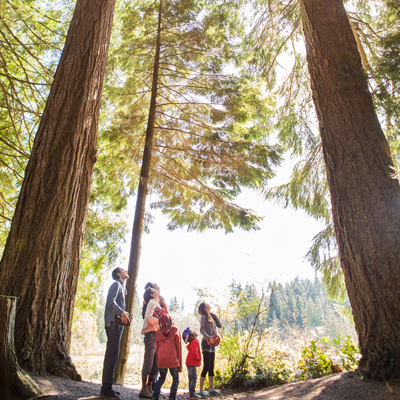 Forest Bathing at Stanley Park
Developed in Japan in the 1980s, forest bathing is based on the notion that simply being in a forest and taking in the atmosphere has healing properties, improving physical and mental health. Walking helps people practice mindfulness through sensory awareness. When people start slowing down, they can take note of what's happening around them. Stanley Park is the perfect place to forest bathe because, although you're right next to downtown, once inside the 1,000-acre park and among its roughly 500,000 towering trees, the silence is noticeable. Breathe in the fresh air and the scent of western red cedar and Douglas fir trees.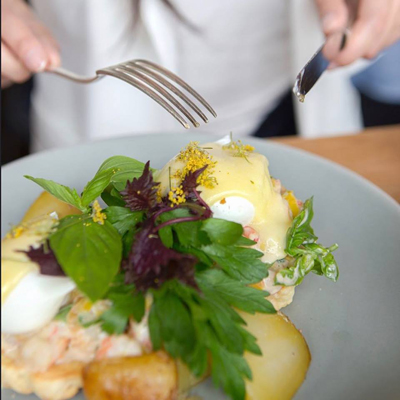 Burdock & Co.
There are many restaurants in the city that not only offer sustainably-sourced foods, but also give back to the community, and one of our favourites is Mount Pleasant's Burdock & Co. A culinary celebration of all things B.C., Burdock is a farm-to-table restaurant that works with local farmers, fishers and foragers to bring natural ingredients to the table. The restaurant was one of the city's pioneers in the naturalist food and drink scene, and is also one of many restaurants in the city that participate in the Vancouver-based Ocean Wise sustainable seafood program. Right now, Burdock is open at limited capacity, and is only offering their five-course set menu for those lucky diners who snag a reservation.
SUNDAY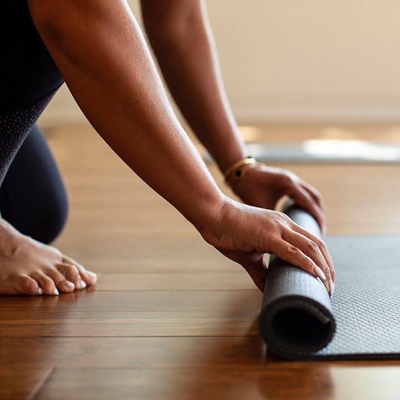 YYoga
West Coast wellness is synonymous with yoga classes – and Vancouver has a studio for any new or experienced yogi. Start Day 2 with a class at YYoga – both their Downtown Flow and Yaletown locations are a short walk from The Burrard. They offer a range of classes at each location, and have strict health and safety protocols in place. Make sure that you pre-book your spot, change into your great at the hotel, and bring your own mat. Not ready to join a IRL class? YYoga offers online classes that you can do outside or in your guest room.
After yoga, take an Aquabus ferry over to Granville Island and grab a snack of fresh fruit and vegetables, or indulge in a soul-pleasing baked good. There are a number of healthy restaurants and cafes that serve up locally and ethically-sourced fare.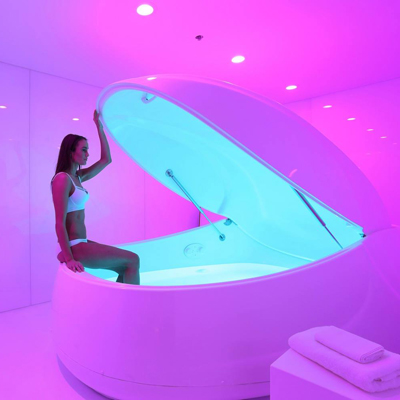 HÄLSA Spa
After a quick refuel at Granville Island, head due west to Kitsilano and finish a weekend of wellness off with the pièce de résistance, a visit to the HÄLSA Spa. Named after the Swedish word for 'health', this spa features four floatation therapy rooms, two infrared saunas, and three massage rooms. But HÄLSA goes above and beyond floats and saunas. What sets this spa apart are options such as the meditation room and energy services. Rest assured, HÄLSA have implemented strict protocols around Covid-19 to keep you safe. Make sure you pack your own mask.
Having a relaxing night sleep is another key ingredient to a healthy mind and body. Check out our booking page for a great rate and a good night's sleep.
Photos:
Feature Photo: Stanley Park by Alberto Cruz via Flickr
The Juice Truck: The Juice Truck Facebook page
Trees at Stanley Park: Tourism Vancouver/City Cycle Tours
Burdock & Co.: Burdock & Co. Facebook page
YYoga: photo from the YYoga Instagram account
Float Pod at HÄLSA Spa: HÄLSA Spa Facebook page