Things to Do: December 2018
November 27, 2018
|
Wendy Underwood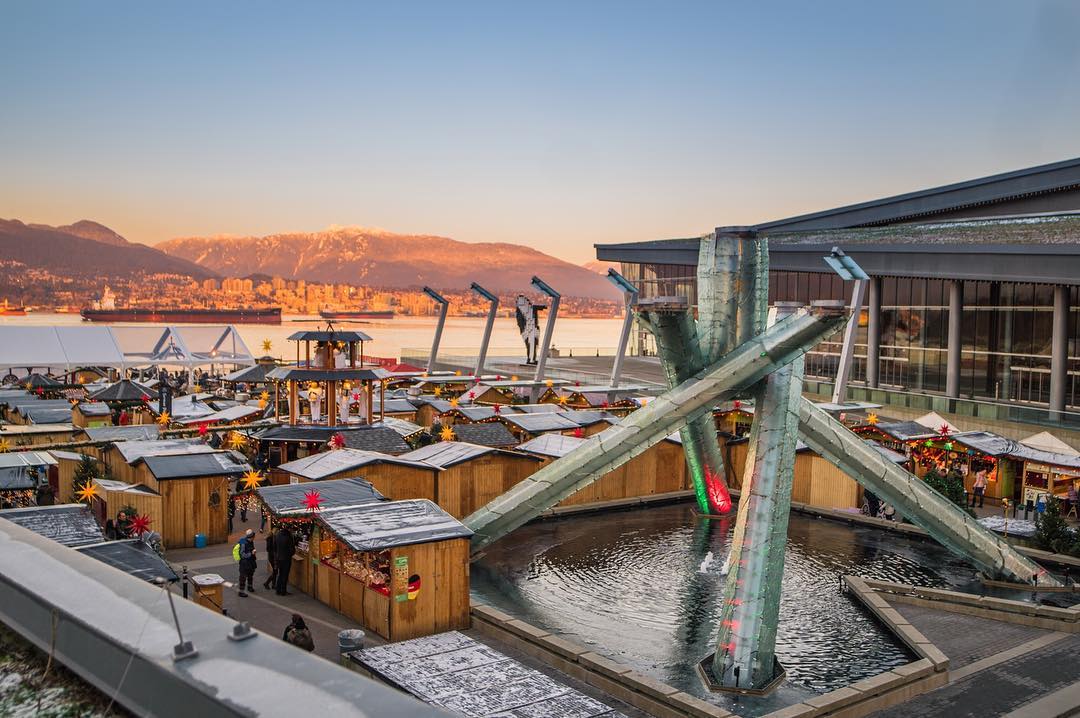 'Tis the season for all things festive! It's hard to escape the holiday happenings here in Vancouver, and besides, why would anyone want to? The neighbourhoods are decorated with twinkling lights and garland while the scent of roasted chestnuts fill the air. Even our neighbour across the street, St. Paul's Hospital, is brightly lit up with stars for its annual Lights of Hope fundraising installation. This is a magical time to be in the city with whimsical winter activities aplenty.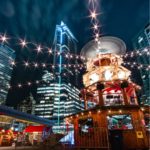 Vancouver Christmas Market
November 21 – December 24
A local favourite is the German-style Vancouver Christmas Market, held at downtown's Jack Poole Plaza, near Canada Place. Over the years, the event has grown to now feature over 80 vendors and stalls, festive entertainment, a Christmas carousel and even visits with Santa himself. Brand new for 2018 is a cocktail hideaway where merry mixologists offer a crafted beverage or mulled wine along with a charcuterie board or dessert.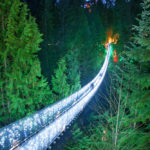 Capilano Canyon Lights
November 22 – January 27, 2019
Capilano Suspension Bridge always dazzles visitors, but during the holiday season it truly lights up. During Capilano Canyon Lights, the entire span of the park is decked out with twinkling lights, illuminating frosty evenings. The iconic suspension bridge shines, while the Treetops Adventure at the far side of the canyon welcomes visitors with beautifully decorated, ancient Douglas fir trees. By 4 p.m., live music fills the park with additional activities including crafts and cookie stations ready to tempt visitors.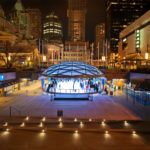 Robson Square Ice Rink
December 1 – February 28, 2019
One of the season's most highly anticipated winter activities, Robson Square Ice Rink is just the thing for those looking for some good old-fashioned fun. Located right by Vancouver Art Gallery in the heart of downtown, even novice skaters can take part in some outdoor skating, one of Canada's favourite pastimes. Family, friends, and loved ones will enjoy the energy of the crowd both on and off the ice. Warm up with a hot cup of cocoa afterwards and continue strolling the shops or people-watching on bustling Robson and Granville streets.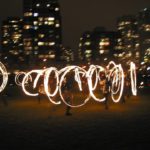 Winter Solstice Lantern Festival
December 21
The shortest day of the year is celebrated at the annual Winter Solstice Lantern Festival taking place in two of Vancouver's favourite areas: Granville Island and Yaletown. Organized by the Secret Lantern Society, the event features fire performances, drumming, singing, music and of course – lanterns. Festivities in both locations run from 6 p.m. – 10 p.m., with a special "Fire Finale" at 9:30 p.m. Follow the procession of lanterns from Triangle Square on Granville Island or The Gathering Place in Yaletown through each neighbourhood to its final location which includes an indoor space for activities including a lantern-making workshop.
The holidays aren't complete without a cozy spot to settle in for the evening. Visit our bookings page for a special seasonal rate.
Images:
Feature Image: Vancouver Christmas Market – Vancouver Christmas Market Instagram page
Vancouver Christmas Market: Vancouver Christmas Market Instagram page
Capilano Suspension Bridge: Capilano Suspension Bridge website
Robson Square Ice Rink: Robson Square Ice Rink Facebook page
Lantern Festival: Secret Lantern Society Facebook page