Things to Do in Vancouver, November 2018
October 30, 2018
|
Wendy Underwood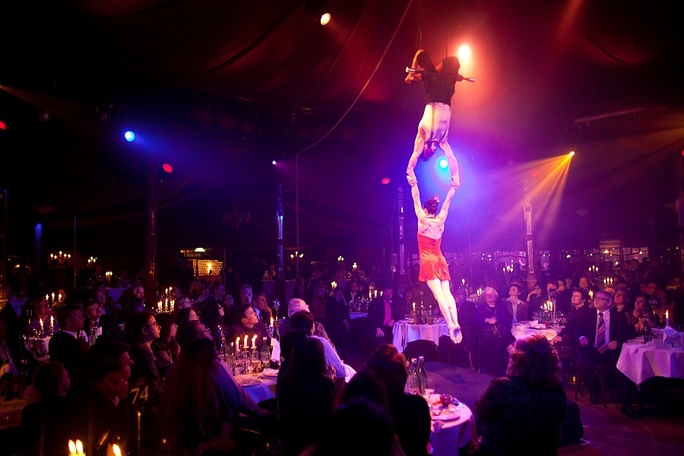 It's easy to consider November as just a placeholder month between the excitement of Halloween and Christmas, but don't be so quick to wish the 11th month away. Here in Vancouver there's a wide range of activities and events taking place to suit all interests. From cabaret to crafts and culture to cuisine, there's a lot to see and do – even if the days are getting a little shorter.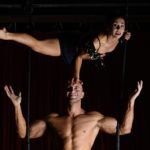 Bacio Rosso
November 1 – December 31
Bacio Rosso is Canada's very first gourmet cabaret cirque. Sit among jugglers, contortionists, trapeze artists, magicians and more while enjoying a four-course gourmet dinner. A "Moulin Rouge meets cabaret" mash-up, this event is designed to delight the senses. Chef Adam Pegg of Vancouver's La Quercia restaurant has designed a seasonally inspired Italian menu to accompany the entertainment. Take in the spectacular surrounds underneath a big top tent and a striking red velvet interior complete with 2,000 beveled mirrors.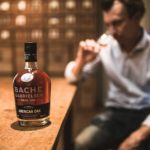 EAT! Vancouver: Food + Cooking Festival
November 5 – 10
The 16th annual EAT! Vancouver: Food + Cooking Festival is one of Vancouver's most widely anticipated culinary events. The festival attracts diner who get to enjoy culinary collaborations between award-winning local and guest chefs from across Canada and the US.  The multi-day festival includes signature events like EAT! Harvest, EAT! Pastry, and new for 2018, EAT! Vancouver Fine Cognac. Other festival highlights include a variety of EAT! Expert Classes where participants can learn how to make sausages, pizzas, and more.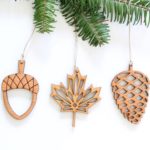 Circle Craft Market
November 7 – 11
This year's Circle Craft Market welcomes over 300 artisans to the Vancouver Convention Centre. For visitors and locals alike, a trip to the market is the perfect opportunity to do some Christmas shopping and support local small businesses. Circle Craft is a BC Artist Cooperative dedicated to bringing craftspeople and the community together. For the last four decades the cooperative has been committed to developing the success of its members and their products. Circle Craft also has a permanent shop on Granville Island.
Dana Claxton: Fringing the Cube at the Vancouver Art Gallery
October 27 – February 3, 2019
Coming to the Vancouver Art Gallery is a new, temporary exhibit showcasing Vancouver-based artist Dana Claxton – a revered filmmaker, photographer and performance artist. As a member of the Hunkpapa Lakota (Sioux) Nation, her work explores the stereotypes, historical context, and gender studies of Indigenous peoples of the Americas, specifically those of the First Nations. The exhibit, Fringing the Cube, is a look at her collection of work comprising of photography, video, text, and documentation of her performances.
Visit our booking page to secure a great rate for your city stay!
Photo Credits:
Feature Image – Bacio Rosso Facebook page
Bacio Rosso – Bacio Rosso Facebook page
'First Growth' Reclaimed Designs – Circle Craft Facebook page
Sampling Cognac – EAT! Vancouver Facebook page
Dana Claxton – Vancouver Art Galley website