Things to Do in Vancouver, July 2018
June 26, 2018
|
Wendy Underwood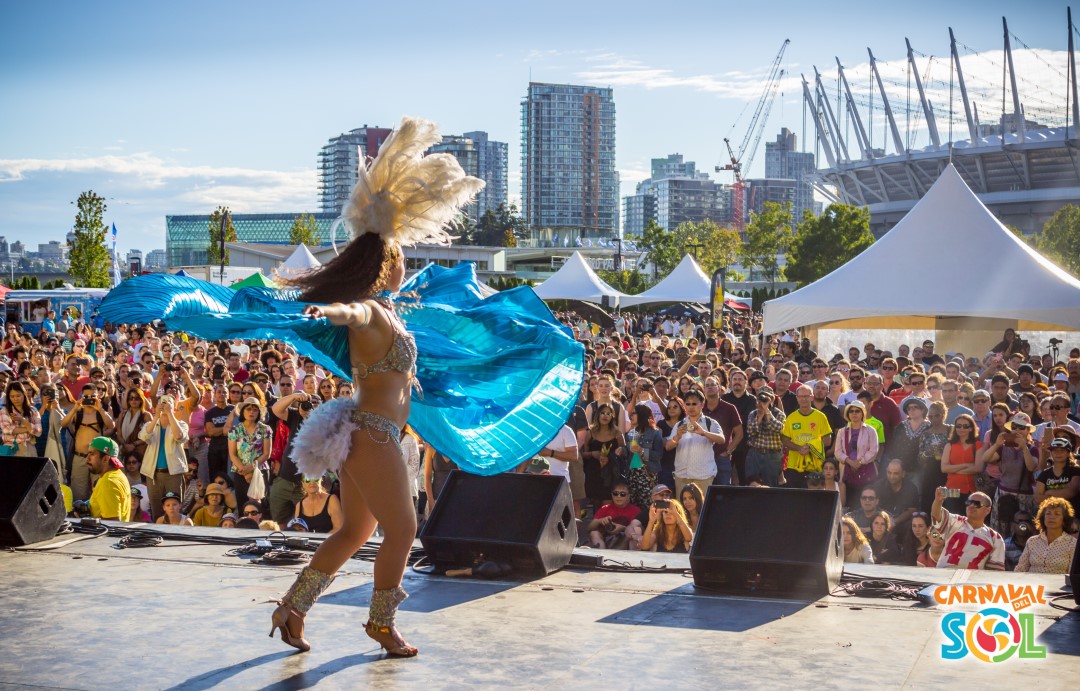 With summer in full swing, the city is abuzz with festivals and events to check out. From food festivals to outdoor movies and cultural events happening throughout Metro Vancouver, you'll find something to suit any interest. The best part? These events are FREE or under $10, which is pretty close to free! So save your pennies for a rainy day and head out into that sweet sunshine.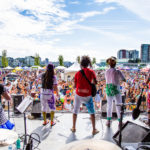 Carnaval del Sol
July 7 – 8
Presented by the not-for-profit Latincouver, Carnaval del Sol is a celebration of Latin culture with seven distinct plazas and a chill zone to cool off in. Enjoy live music, traditional dance performances, soccer games, and a fashion show featuring bright and bold designs. Take a culinary workshop or simply fill up on favourite Latin dishes from the many on-site food vendors. General admission is $2 (kids under 12 are free) or purchase a VIP super pass for $10 which includes entry on both days, skip-the-line privileges, discounts, special access to the chill zone and more!
carnavaldelsol.ca
Waterfront Cinema at Canada Place
Thursdays starting July 12
Enjoy a movie under the stars in one of Vancouver's most iconic locations – Canada Place. Home to the signature white sails, the waterfront site is a hub of excitement during the day, but by night the foot traffic has eased and a mellow vibe takes over. A large projector screen is placed at the north end of the wharf, ready for you to bring a folding chair and settle in for a family-friendly movie each Thursday. The season begins on July 12 with a screening of The Greatest Showman. Movies usually begin between 8 pm and 9 pm but an early arrival is recommended.
canadaplace.ca/events/waterfront-cinema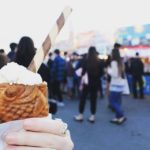 Richmond Night Market
Friday, Saturday, Sunday nights through October 8
Richmond is known to have some of the best Asian food outside of Asia, and the Richmond Night Market is the place to find it! Choose from over 100 food stalls, as well as over 200 retail vendors, and nightly entertainment – all within easy access from downtown. Hop on the Canada Line skytrain, hop off at the Bridgeport Station and step into a whole new world. Don't miss authentic Asian street food, including tornado potatoes, grilled squid, dragons beard candy, and bubble waffles. Some retailers are open to bargains so practice your negotiation skills — just don't forget to bring cash. Admission is $4.25 (kids under 10 are free).
richmondnightmarket.com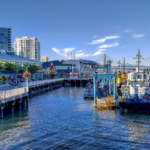 Columbia StrEAT Food Truck Festival
July 28
Gear up for the sixth annual Columbia StrEAT Food Truck Festival in New Westminster, a free event billed as the largest one-day food festival in Canada! You'll find 90 of top food trucks, along with not one, but SIX beer gardens and more than 150 local vendors. Don't forget to take a quick wander down to the New Westminster Quay to stroll the boardwalk and view tugboats as they travel along the Fraser River. The event takes place from 4-10pm in downtown New Westminster – an easy SkyTrain trip from The Burrard.
Ready to plan your trip to Vancouver? Check out our booking page for sweet deals, or explore our blog for more things to do in Vancouver.
Photo Credits:
Feature photo of Carnaval del Sol: Carnaval del Sol website
Carnaval del Sol: Carnaval del Sol website
Waterfront Cinema at Canada Place: Outdoor Movies BC Facebook Page
Treats at the Richmond Night Market: Richmond Night Market Facebook Page
Riverfront Boardwalk: Downtown New Westminster website