Humble brag moment: according to a recent report on Expedia.ca, Vancouver's beer scene is the best in Canada. With dozens of unique breweries throughout the city, there are a lot of great places to raise a pint. While we couldn't possibly pick a favourite brewery, we've picked a "top 3" from our two favourite brewery districts in the city – both within an easy cycle of The Burrard.
BREWERY CREEK:
Home to over 10 breweries, the north end of Vancouver's Mount Pleasant neighbourhood is known as 'Brewery Creek,' a nod to it's long history of beer-making, stretching back to the 1800s.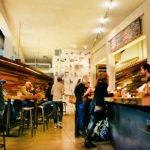 Brassneck Brewing (2148 Main Street)
One of the first breweries to emerged during the craft beer boom, Brassneck Brewing is a favourite among locals for its ever-rotating tap list and exceptionally small batch brews. Visitors will always be able to try their Passive Aggressive IPA and the Brassneck Ale, but beyond the two staples, the taps rotate with dizzying speed. But while their selection changes quickly, they are known for consistently delivering perfectly balanced pints.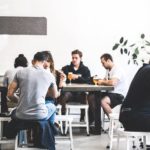 33 Acres (15 West 8th Avenue)
33 Acres was also amongst the first craft breweries to pop up in the Brewery Creek area and continues to be a local favourite. The beautifully designed tasting room is small and often busy so we recommend arriving early. Typically, patrons can expect about five beers on tap with a rotating seasonal. The taproom, beers, and branding were inspired by natural elements like the mountains, forest, and coastline around Vancouver.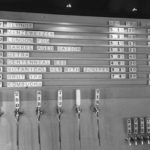 Faculty Brewing (1830 Ontario Street)
Owned by a husband and wife team, Faculty Brewing was developed with an intention to make beer and beer culture more accessible to the average enthusiast. As one might guess from the name, education is a big component of that approach. Co-owner Mauricio is a former professor who remains passionate about teaching visitors about making beer. Looking up at their menu board, customers will notice their names come with a university course number. The 100-level brews are intended to be "easier," more accessible beers, moving through to the 700-level 'courses' indicating more complex flavours.
YEAST VAN:
The area locals now refer to as the 'Yeast Van' Brewery District is a loosely defined district that encompasses 15+ breweries that span from the Railtown neighbourhood to the Hastings-Sunrise area.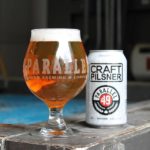 Parallel 49 Brewing Company (1950 Triumph Street)
Since opening in 2012, Parallel 49 Brewing Company has crafted some of the most unique brews in Vancouver – along with the cheekiest names. At any given time, visitors can expect to see approximately 40 different beers on tap ranging from staples like the Filthy Dirty IPA and Gypsy Tears Ruby Ale, through to seasonal specialties like the Tricycle Grapefruit Radler to their Salty Scot Scotch Ale. This recently renovated tap room features a food truck permanently parked inside the tasting room with a seasonally inspired menu that rotates as often as its taps. Be sure to arrive hungry and thirsty for this one!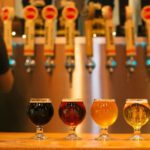 Bomber Brewing (1488 Adanac Street)
Conveniently located along the Adanac bike lane corridor, Bomber Brewing began serving in February 2014, the dream of three good ol' Canadian friends who all share a passion for hockey and good beer. The beers at Bomber have been described as accessible and approachable for novices and connoisseurs alike. Their 'starting lineup' features the Bomber Pilsner which took home first place in the International Lagers category at the 2017 BC Beer Awards.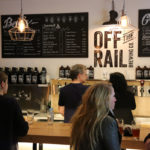 Off the Rail Brewing (1351 Adanac St)
Opening in 2015, owner Steve Silverman gave Off the Rail Brewing its name as a homage to Vancouver's much-loved Railway Club–a licensed concert venue owned by his family, which carried one of the largest selections of local craft beer sold in the city. Today visitors can find small batch brews based on classic recipes with a playful twist like the Psychle Path Lager and Czechmate Pilsner.
There are also dozens of fantastic craft breweries located outside of the city in the suburban areas of Metro Vancouver. In Pitt Meadows, check out Foamers Folly Brewing Co. for some truly creative brews, Port Moody's Twin Sails Brewing along the city's Brewers Row (easily accessible by SkyTrain), North Vancouver's Bridge Brewing, and Steel & Oak Brewing Co. in New Westminster.
Visit our booking page to secure a great rate for your city stay!
Photo Credits:
Feature Image – 33 Acres Facebook page
Brassneck Tasting Room – Brassneck Brewing website
33 Acres Tasting Room – 33 Acres Facebook page
Menu at Faculty Brewing – Faculty Brewing website
Lineup at Bomber Brewing – Bomber Brewing Facebook page
Parallel 49 – Parallel 49 Brewing Company Facebook page
Off The Rail Tasting Room – Off The Rail website