Vancouver's smoking hot bar scene sizzles with options from Tiki bars to hidden speakeasy-style joints, so cocktail connoisseurs and casual imbibers alike can always find a place to pull up a bar stool, meet locals and sip on some seriously good drinks. Here are our top five cocktail bars to try when you visit Vancouver…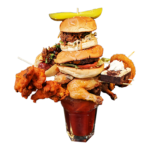 Score on Davie, West End
While most cocktail bars are all about variety, Score on Davie is really known for just one cocktail: the great Canadian Caesar.  The drink itself is the classic combo of vodka, Clamato juice, hot sauce, Worcestershire sauce and a celery salt rim. But the garnishes are where things get nuts: think hot wings, cheeseburgers, tater tots and brownies.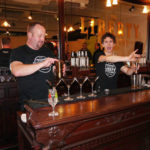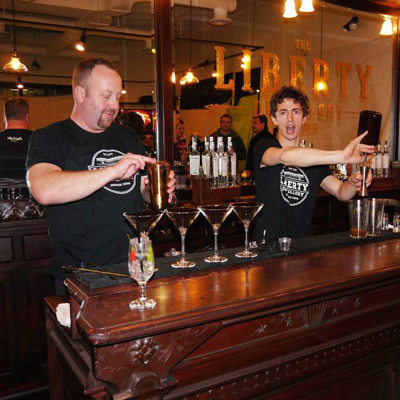 Liberty Distillery, Granville Island
Take home a taste of B.C. from Granville Island's Liberty Distillery — made right here in Vancouver from 100% organic B.C. grain, the handcrafted artisanal spirits range from pink gin to whiskey aged in Madeira barrels. Visit the saloon style tasting room to try a flight of gin or take a seat at the 110-year-old bar and sip cocktails such as a West Coast Negroni with Lillet and sage.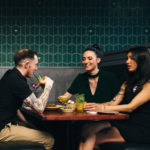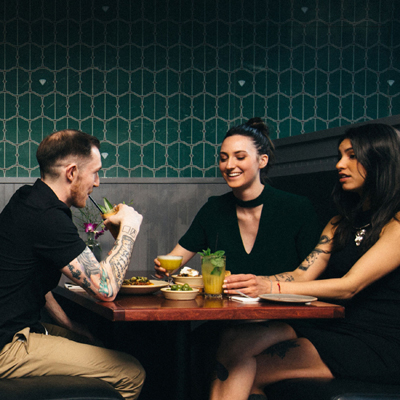 The Diamond, Gastown
Close to the iconic statue of Gassy Jack in the heart of historic Gastown, The Diamond is easy to miss from street-level. Look for the neon diamond on the Powell corner of Maple Tree Square and head upstairs for upscale bar bites and contemporary cocktails – discover a modern speakeasy vibe when the 'Elk Room' back bar is open, and you'll find DJs playing vinyl.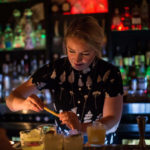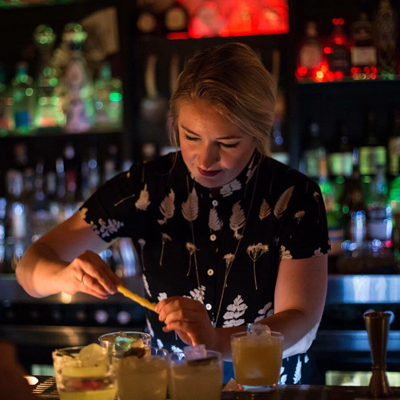 The Keefer Bar, Chinatown
Chinatown is home to some of the city's coolest bars, but The Keefer Bar stands out as one of the most interesting, thanks to its apothecary-themed décor. The theme extends to creative cocktails that include traditional Chinese medicinal herbs such as ginseng and locally-foraged botanicals.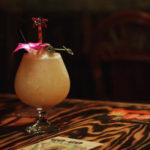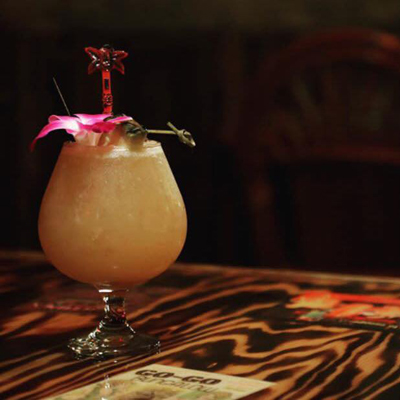 Shameful Tiki Room, Mount Pleasant
Take a trip to Polynesia (well, just up Main Street) and enter the yellow door to discover the darkly lit world of the Shameful Tiki Room. As the exotic name suggests, this Tiki-themed bar serves up seriously boozy beverages in a tropical setting (we're not kidding — 'Zombie' rum cocktails are so potent they are limited to two per person). Share a mystery volcano cocktail for a fun surprise when it's served and listen out for live music on the weekend.
Ready to plan your getaway to Vancouver? Check out our Bookings page for great deals for your stay.
Photo Credits:
Feature image: Pexels
Score on Davie's Checkmate Caesar: Score on Davie's website
Liberty Distillery: Liberty Distillery's Facebook Page
The Diamond: The Diamond's Website
The Keefer Bar: The Keefer Bar's Facebook Page
The Shameful Tiki: The Shameful Tiki's Facebook Page