Top 5: Eccentric Eateries
November 13, 2018
|
Wendy Underwood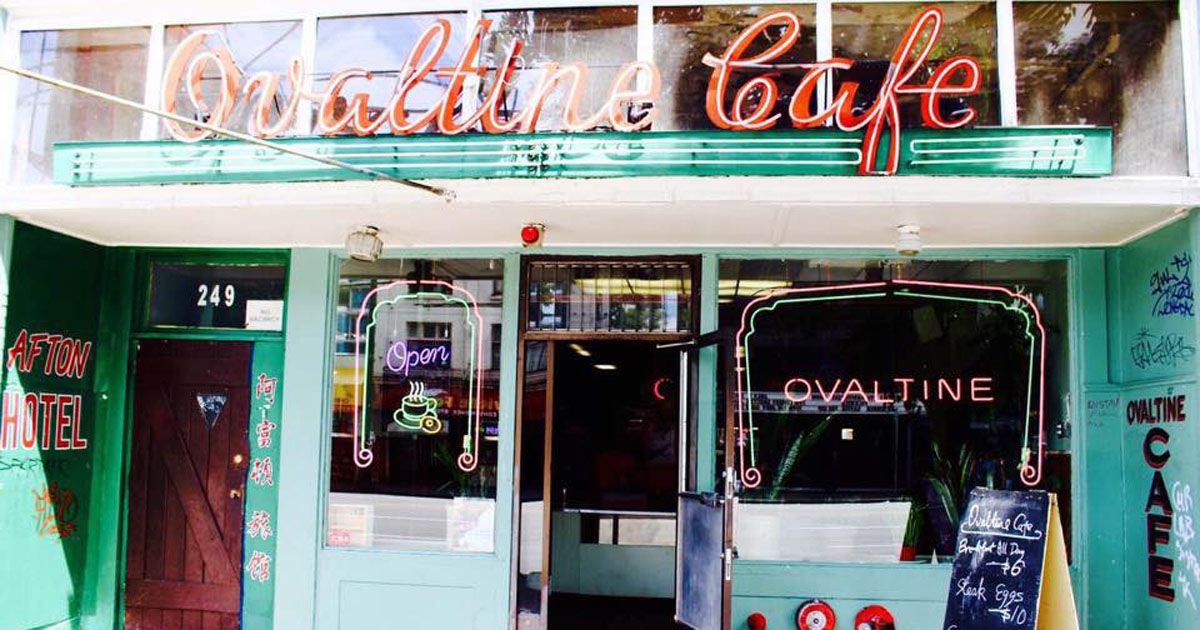 Back in September, The Telegraph in the UK posted an article featuring the 50 Best Cafés in the World and perhaps surprisingly, a small and often overlooked Vancouver café made that list – the Ovaltine Café. This unique 1942 diner turned coffee shop sits in a historic Edwardian-style heritage building with neon pink signage and offers the usual list of diner fare – pork chops and fried chicken, omelettes and filtered coffee. But the Ovaltine is not our city's only quirky place to eat. Here's a list of five more of our favourites.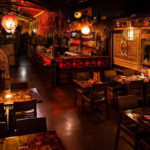 The Shameful Tiki Room
Shameful Tiki Room – 4362 Main Street
Enter the bygone era of the kitschy tiki experience at The Shameful Tiki Room. The dimly lit restaurant and bar showcases wall to wall Polynesian-inspired décor in every corner. Cocktails are crafted with freshly squeezed lime and lemon juice and house-made syrups and as expected, come with tiny umbrellas or bright red cherries. Cocktail bowls, including the flamed Volcano Bowl, are available for four or more.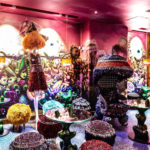 Laurence and Chico Café
833 Bute Street
If Alice fell down a rabbit hole in downtown Vancouver, she would have landed at the Laurence and Chico Café. The eclectic cafe is a concept store for acclaimed local fashion brand Laurence and Chico. The Tim Burton-esque furniture, like fuzzy stools and unicorn chairs, plays against whimsically pink wallpapered walls. Mannequins show off the label's out-of-this-world designs, and the bathrooms are what Instagram dreams are made of. The café serves 49th Parallel coffee along with cakes, macaron ice cream sandwiches, and an inventive high tea program.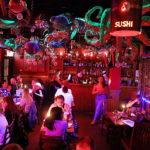 The Eatery
3431 West Broadway
Touted as 'the funkiest place for Japanese food,' The Eatery is a visually-overloaded Asian-fusion restaurant in Kitsilano. For over 30 years, the restaurant has been serving up some of the most creative sushi and Japanese food with a one-of-a-kind ambiance. Despite the red-hued room, the overall décor largely suggests an underwater theme with decorative octopi hanging from the ceiling, and submarine-like glass orbs. In addition to Japanese classics, you'll find fusion dishes such as their Captain Crunch sushi roll, the vegan Beet It roll, and a delicious sake margarita.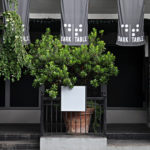 Dark Table
2611 West 4th Ave
Dark Table is the antithesis of visually overloaded restaurant. There might be décor on the walls or quirky ceilings but diners will never know. As the name suggests, it's entirely dark. What was once familiar – food, drink, friends – now becomes completely uncharted territory. Some say that when one of the five senses is removed the others intensify and become more attuned to the environment. Diners order from the menu before taking their seats in a completely pitch-black room. It may go without saying, but all light producing technologies (cell phones, watches, etc.) are not allowed once in the dining room.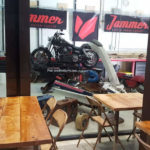 Jammer Café
350 West 8th Ave
Vehicle owners know the absolute mind-numbing boredom that comes with waiting for a repair. Enter Jammer Café – a brand new café, tasting room, and bike repair shop. For motorcycle enthusiasts, both those who like to get their hands dirty and those who don't, this is a paradise. Serving up Pallet Coffee – a local favourite, Jammer Café is also the official tasting room in Vancouver for Kamloops-based brewery, Red Collar Brewing. The adjoining garage space provides motorcycle service and repairs along with workshops and bench rentals for those who would prefer to DIY.
Pair these quirky eateries with our funky and photogenic hotel. Visit our booking page for great rates you can really sink your teeth into.
Photos:
Feature Photo: Ovaltine Café Facebook Page
Shameful Tiki Room: Shameful Tiki Room Facebook Page
Laurence and Chico Café: Laurence and Chico Café Facebook Page
The Eatery: The Eatery website
Dark Table: The Dark Table Facebook Page
Jammer Café: Jammer Café Instagram Page