"Happy Hour" in Vancouver is not just an opportunity to score bargain beverages — it's also a great time to visit a local restaurant and try some discounted dishes, from appies to entrees and desserts. Most Happy Hours run on weekdays, early in the evening (often from 3 pm to around 5 or 6 pm), and then later at night (from 9 pm to close). Here are five of our favourite places that offer the happiest of hours, with special preference given to those strolling distance from The Burrard!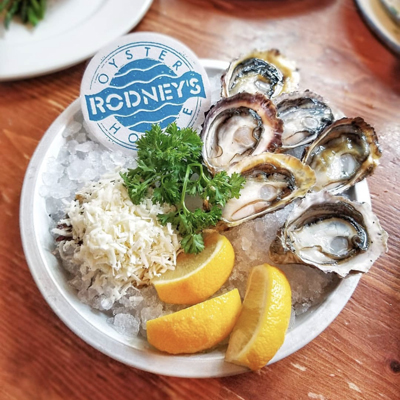 Rodney's Oyster House – 1228 Hamilton Street (Yaletown)
Offered from 3 – 6 pm each day, Rodney's "Low Tide" menu offers freshly shucked oysters at $2 each, plus $6 house wine, $5 draught beer, and shareable seafood dishes such as coconut shrimp and hot crab dip for around $13. You'll find the same deals over at their Gastown location as well.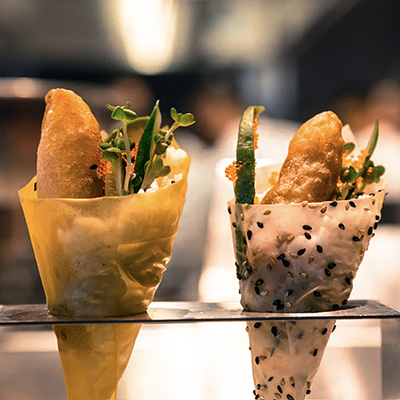 JOEY Burrard – 820 Burrard Street (Downtown)
Just a short stroll down Burrard Street is the always-popular JOEY restaurant. Head here for one of the most comprehensive Happy Hour menus out there, offered 3 – 6 pm and 9 pm – close, Sunday through Thursday. Try an infamous Super Sonic Gin & Tonic for $5.50 and sink your teeth into everything from $5 sushi cones through to steak frites for just $24.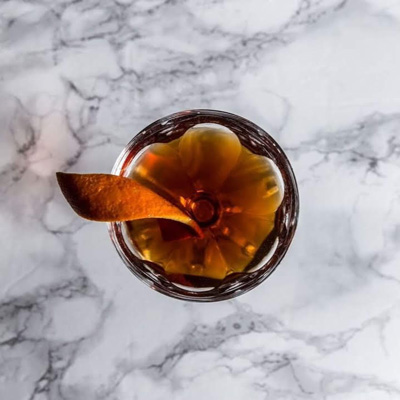 Homer St. Cafe – 898 Homer Street (Yaletown)
Over at Homer St. Cafe, they're not dumbing things down just because it's Happy Hour. Along with $6 wine, bubbles and beer, you get to choose from a menu of items such as maple glazed pork belly ($8), salt and pepper chicken wings ($12), and Brussels sprouts served with bagna cauda ($8). Available daily between 2:30 – 5:30 pm, and after 9:00 pm.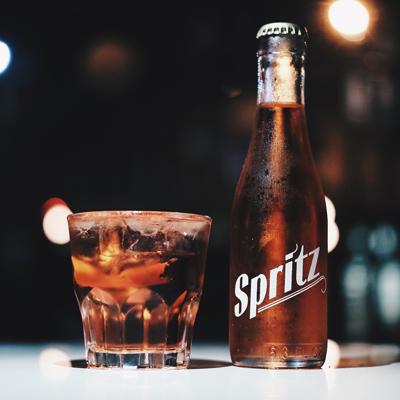 Caffe Di Beppe – 2 West Cordova Street (Gastown)
When we're looking for an Italian moment, we head over to Caffe Di Beppe in Gastown, and imagine we're extras on a 1950s movie set. From 3 – 6 pm, you'll find us sipping $3 glasses of vermouth, $4 beers, or $8 spritzes and negronis, alongside their regular, snacky little menu of bites like crunchy taralli ($2), and anchovy and onion pizza ($17).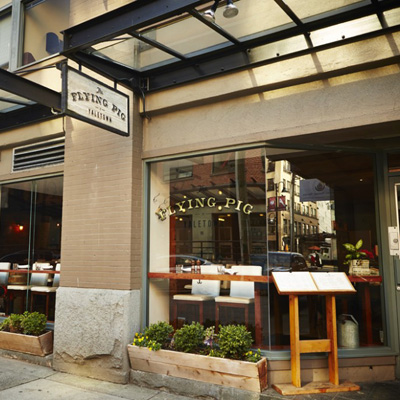 The Flying Pig – 1168 Hamilton Street (Yaletown)
From humble beginnings, The Flying Pig now has three locations in Vancouver: Yaletown, Gastown and Olympic Village, and they all have an Happy Hour menu available from 3 – 6 pm. We love the nearby Yaletown location for date night deals on elevated comfort food such as crispy salmon cakes ($7.25) or truffled jumbo macaroni ($8). Celebrate with house wine and cut-price cocktails to go with your affordable appetizers.
Looking to turn happy hour into a happy couple of days? Check out our great rates for your stay.
Photo Credits:
Feature Photo of Homer Street Café and Bar: the Homer Street Café and Bar website
Oysters at Rodney's: Rodney's Oyster Bar website
Sushi cones at JOEY: The JOEY Restaurants website
Cocktail at Homer Street Café and Bar: the Homer Street Café and Bar Instagram account
Bottled spritz at Caffe Di Beppe: The Di Beppe website
The Flying Pig's Yaletown location: The Flying Pig website