"Happy Hour" in Vancouver is not just an opportunity to score bargain beverages — it's also a great time to visit a local restaurant and try some discounted dishes, from appies to entrees and desserts. Most Happy Hours run on weekdays, early in the evening (often from 3 pm to around 5 or 6 pm), and then later at night (9 or 10 pm to close). Here are five of our favourite places that offer the happiest of hours, with special preference given to those strolling distance from The Burrard!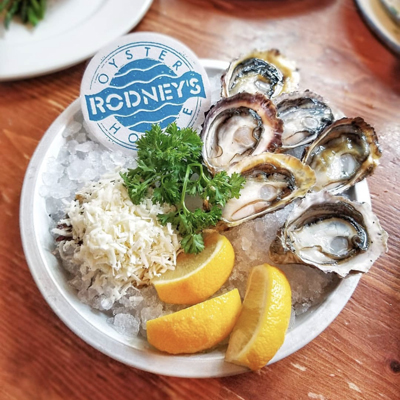 Rodney's Oyster House – 1228 Hamilton Street (Yaletown)
Offered from 3 – 6 pm each day, Rodney's "Low Tide" menu offers freshly shucked oysters at $1.50 each, plus $6 house wine, $5 draught beer, and shareable seafood dishes such as bacon-wrapped scallops and lobster mac and cheese for around $13. You'll find the same deals over at their Gastown location as well.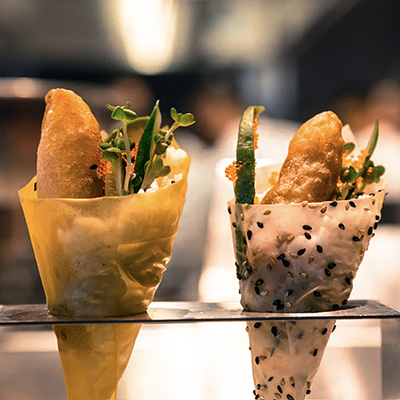 JOEY Burrard – 820 Burrard Street (Downtown)
Just a short stroll down Burrard is the always-popular JOEY restaurant. Head here for one of the most comprehensive Happy Hour menus out there, offered daily 3 – 6 pm and 9 pm – close. Try an infamous Super Sonic Gin & Tonic for $4.50 and sink your teeth into everything from $4.50 sushi cones through to steak frites for just $20.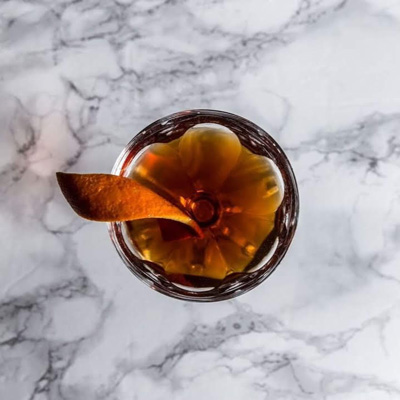 Homer St. Cafe – 898 Homer Street (Yaletown)
Over at Homer St. Cafe, they're not dumbing things down just because it's Happy Hour. Along with $6 wine, bubbles and beer, you get to choose from a menu of items such as maple butter pork belly ($8), rotisserie potato "poutine" ($9), and duck liver pate with morello cherry preserve ($12). Available daily between 2:30 – 5:30 pm, and after 9:30 pm.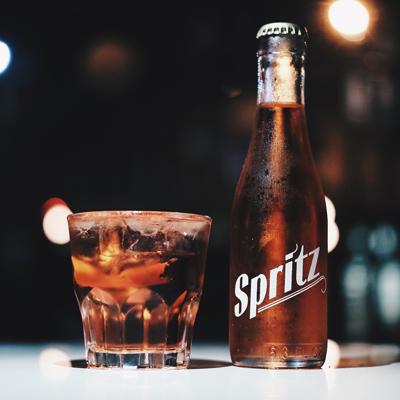 Caffe Di Beppe – 2 West Cordova Street (Gastown)
When we're looking for an Italian moment, we head over to Caffe Di Beppe in Gastown, and imagine we're extras on a 1950s movie set. From 3 – 6 pm, you'll find us sipping $3 glasses of vermouth, $4 beers, or $8 spritzes and negronis, alongside their regular, snacky little menu of bites like crunchy taralli ($2), and cheese served with fruit mostarda ($12).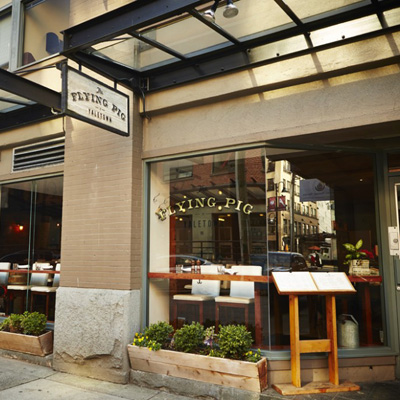 The Flying Pig – 1168 Hamilton Street (Yaletown)
From humble beginnings, The Flying Pig now has three locations in Vancouver: Yaletown, Gastown and Olympic Village, and they all have an Happy Hour menu available from 3 – 6 pm, and after 10 pm. We love the nearby Yaletown location for date night deals on elevated comfort food such as crispy salmon cakes ($7) or jumbo truffled macaroni ($8). Celebrate with house wine and cut-price cocktails to go with your affordable appetizers.
Looking to turn happy hour into a happy couple of days? Check out our great rates for your stay.
Photo Credits:
Feature Photo of Homer Street Café and Bar: the Homer Street Café and Bar website
Oysters at Rodney's: Rodney's Oyster Bar website
Sushi cones at JOEY: The JOEY Restaurants website
Cocktail at Homer Street Café and Bar: the Homer Street Café and Bar Instagram account
Bottled spritz at Caffe Di Beppe: The Di Beppe website
The Flying Pig's Yaletown location: The Flying Pig website