History hits the high notes at Vancouver's live music venues. From converted kung fu movie theatres to Art Deco ballrooms, some of the city's coolest spaces are the best place to head to catch up-and-coming bands and indie performers who are not on arena tours… yet. The "Granville Entertainment District," home to many of Vancouver's nightlife options, is just on The Burrard's doorstep, but here are five of the city's best live music venues where you'll find musical magic any day of the week.
Commodore Ballroom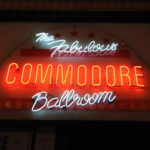 – 868 Granville Street (Downtown)
Right in the heart of Granville Street's strip of bars, pubs and clubs, the Commodore Ballroom (or simply "The Commodore") opened in 1929 as a glamorous Art Deco style ballroom that hosted swing dances. Since then it's been a "bottle club" in the times before Vancouver had liquor licenses, a blues and swing club, and a punk venue after the Ramones played there in 1977. It's the best place to catch bands about to break into the big time and legends like David Bowie, Blondie, and U2 have played here, along with more recent pop princesses like Lady Gaga and Katy Perry.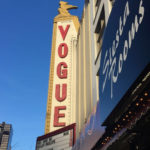 Vogue Theatre – 918 Granville Street (Downtown)
Built as an Odeon movie house in 1941, the Vogue Theatre's Art Deco/Art Moderne style has stood the test of time and the venue's much-loved neon sign earned it protection as a National Historic Site of Canada. The concert venue sat empty for five years in the late 1980s until former Prism drummer Rocket Norton reopened it as a rock venue in 1992. Today it still hosts major touring acts, with a focus on rock and punk artists.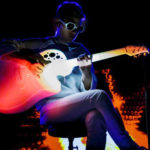 Biltmore Cabaret – 2755 Prince Edward St (Mount Pleasant)
Commonly referred to just as The Biltmore, the Biltmore Cabaret is one of Vancouver's most well-known, yet well-hidden, live music venues. You'll find it in the residential Mount Pleasant neighbourhood, in the basement of what was once the Biltmore Hotel. Vintage video game machines line the back of the venue and the mixture of Gothic and cabaret decor gives the 350-capacity space a distinctly clubby feel.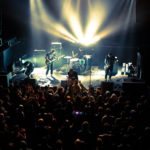 Rickshaw Theatre – 254 E Hastings St (Chinatown)
Back in the 1970s you'd have to watch out for kung fu kicks if you came here — the Rickshaw Theatre was previously the Shaw Theatre, which showed kung fu movies from Hong Kong. It reopened in 2009 as a live music venue that now hosts indie bands and touring artists. The name is a nod to the time when the Shaw Brothers (Sir Run Run Shaw and Tan Sri Runme Shaw) had the theatre as part of their movie empire, which included Hong Kong's most significant film production company.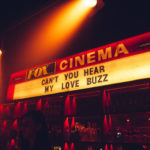 Fox Cabaret – 2321 Main Street (Mount Pleasant)
Fox Cabaret also started life as a movie theatre, but the themes were more about marital arts than martial arts. The seedy Fox Cinema ran adult films between 1983 and 2013, before it was closed for a thorough cleaning and reopened as Fox Cabaret in 2014. Now the trendy space hosts live music, club nights, burlesque, comedy and even science-themed nights for "nerds." 
Photo Credits
Feature Image: Spirit of The West: The Commodore Ballroom
Commodore Ballroom: The Commodore Ballroom
Vogue Theatre – Samantha Kerr via Instagram
Biltmore Cabaret – Biltmore Cabaret
Deafheaven at The Rickshaw – The Rickshaw Theatre
Fox Cabaret – Fox Cabaret