Upcoming Event: BMO Vancouver Marathon – May 7, 2023
March 31, 2023
|
Wendy Underwood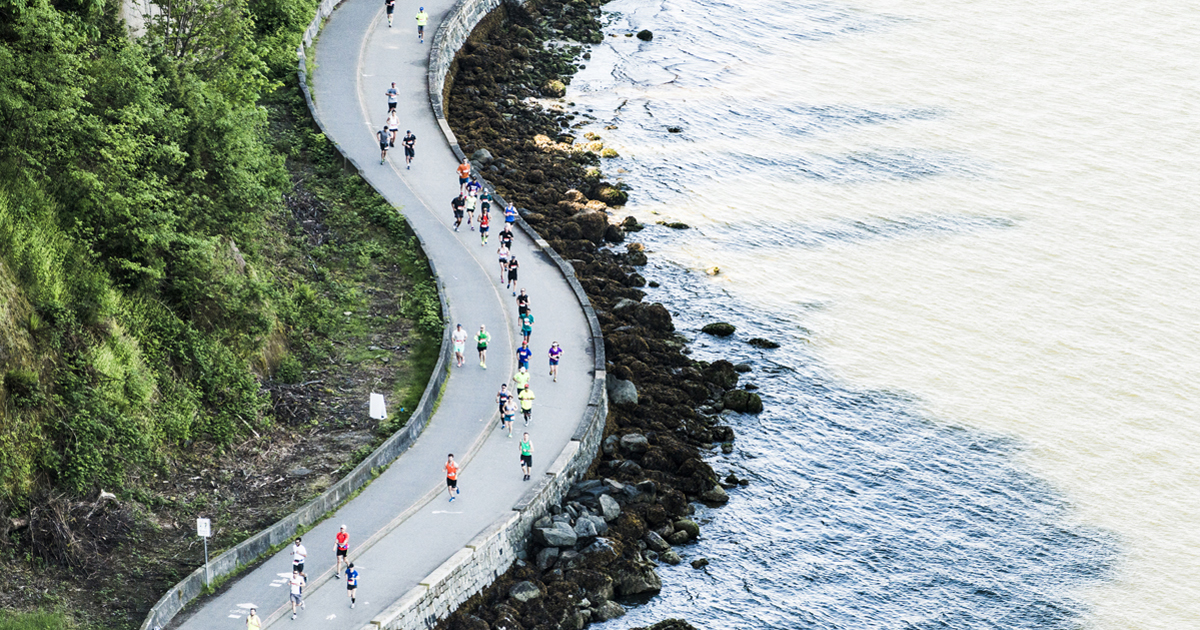 If running was just about putting in the miles, you'd stick to the treadmill, right? But if you find extra wind in your sails by pounding out the distance while taking in your surroundings, then heading outside is where it's at. The BMO Vancouver Marathon boasts one of the most scenic routes on the planet (the official website says that it's "so beautiful you'll wish it was longer," though we're not sure that's *quite* true…) and is also a qualifier for the legendary Boston Marathon.
The course starts up at Queen Elizabeth Park, the highest point in the city, before heading out to the University of British Columbia campus, then back east along the waterfront. After running over the Burrard Street Bridge, the route sticks to the seawall, navigating around Stanley Park before hitting the finish line downtown. Water! Mountains! Nature! You'll be in the middle of it all.
Along with the full 42.2 km marathon, you can also choose to run the half-marathon distance, an 8 km course, or a 2.5 km Stanley Park loop for the kiddos the day before. Or take on the 5 km Virtual Race any time between April 1 and May 31, and you'll get to shake out the cobwebs wherever you are while still earning a neat t-shirt.
Planning on heading to our city to run the BMO Vancouver Marathon on May 7? Register online, then search our site for some great rates.
Photo Credit: Maylies Lang / RUNVAN® via the BMO Vancouver Marathon website