Upcoming Event: Celebration of Light – July 22, 26 & 29, 2023
June 29, 2023
|
Wendy Underwood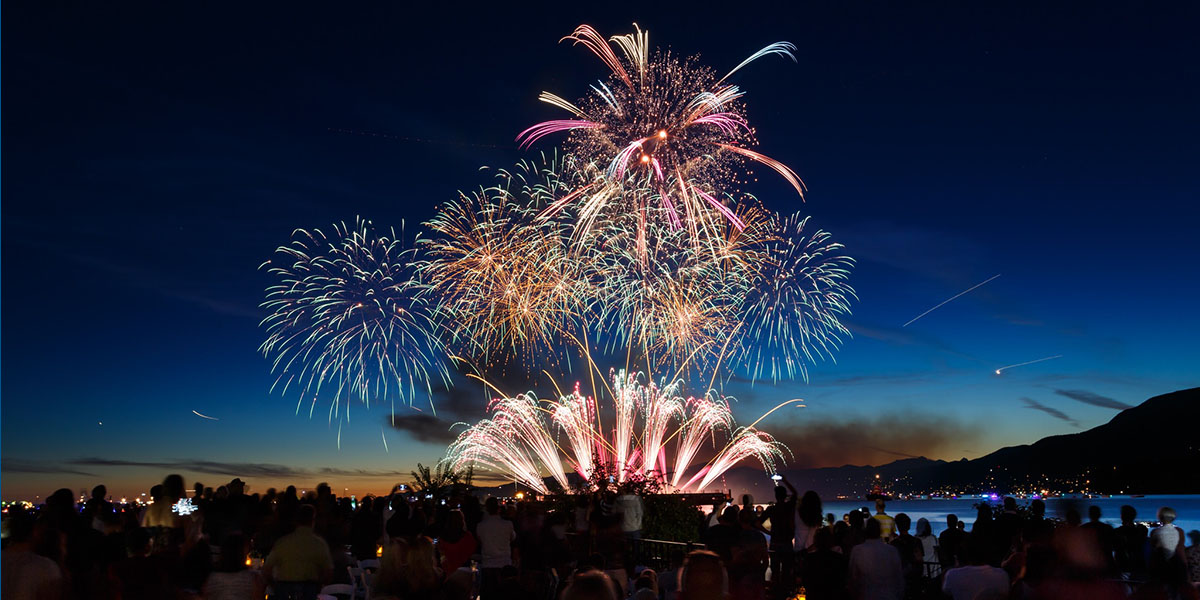 One of Vancouver's most iconic summer events begins with a (literal) bang on July 22. The Honda Celebration of Light is a can't-miss fireworks competition that lights up the skies over the Burrard Inlet. The event pits country against country as they deliver a stunning pyrotechnic performance to music. Opening the event on July 22 is the display from the Australian team, with Mexico following on July 26, and the Philippines on July 29.
While swaths of spectators fill the beaches along English Bay—just a 10-minute walk from The Burrard, the fireworks can also be seen from various rooftops and restaurant patios. While spots on the beach are free, those looking for added comfort can opt to buy tickets for the English Bay Grandstand & Patio, or the Scotiabank Lounge which also includes two complimentary drinks, hors d'oeuvres , and last but definitely not least, VIP washroom facilities. Or, kick it up a notch with dinner at Inukshuk Point — the closest viewing area to the fireworks displays on the water.
If you're visiting Vancouver, don't forget to book a stay with us at The Burrard. We're only a 10-minute walk to the beach – what's not to love?
Photo Credit: Celebration of Light Facebook Page