Upcoming Event: Celebration of Light – July 23, 27 & 30
June 20, 2022
|
Wendy Underwood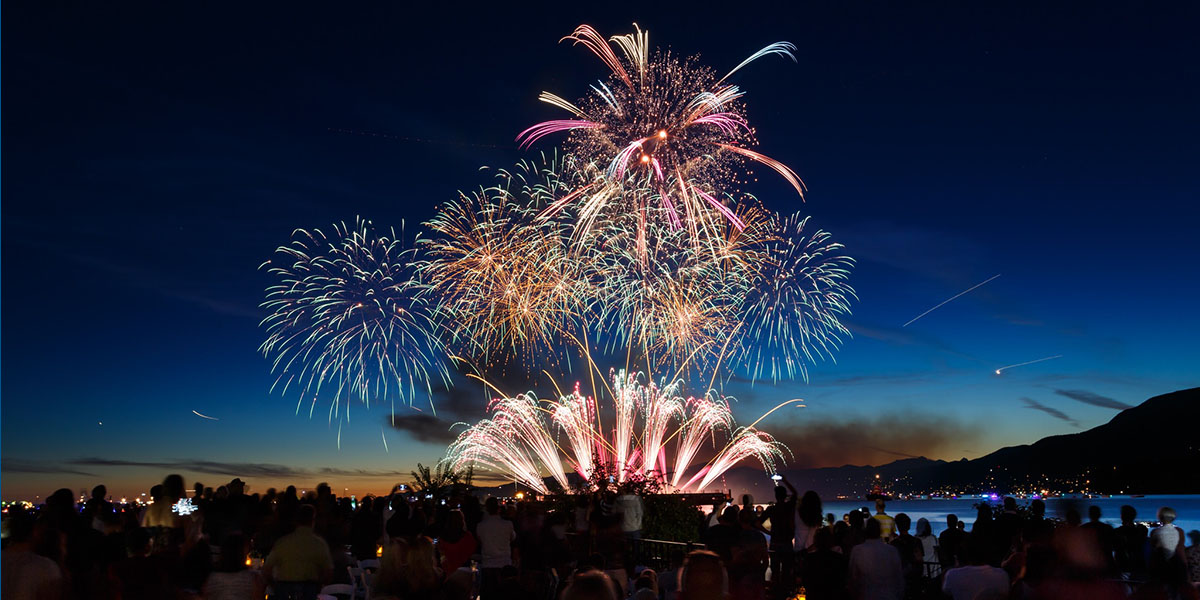 One of Vancouver's most iconic summer events begins with a (literal) bang on July 23. The Honda Celebration of Light is a can't-miss fireworks competition that lights up the skies over the Burrard Inlet. The event pits country against country as they deliver a stunning pyrotechnic performance to music. Opening the event on July 23 is the display from the Japanese team, with Canada following on July 27, and Spain on July 30.
While swaths of spectators fill the beaches along English Bay—just a 10-minute walk from The Burrard, the fireworks can also be seen from various rooftops and restaurant patios. While spots on the beach are free, those looking for added comfort can opt to buy tickets for the English Bay Grandstand, or seats in the Concord Lounge at the Inukshuk which also includes two complimentary drinks, a fresh summer meal, and last but definitely not least, VIP washroom facilities.
Make sure to head down to whichever spot you're into early, as space fills quickly, and you also won't want to miss the Red Bull Air Show each night at 7:40 pm. The fireworks show begin at 10 pm on each of the nights, rain or shine.
If you're visiting Vancouver, don't forget to book a stay with us at The Burrard. We're only a 10-minute walk to the beach – what's not to love?
Photo Credit: Celebration of Light Facebook Page