Upcoming Event: Eastside Culture Crawl, November 16 – 19
October 23, 2023
|
Wendy Underwood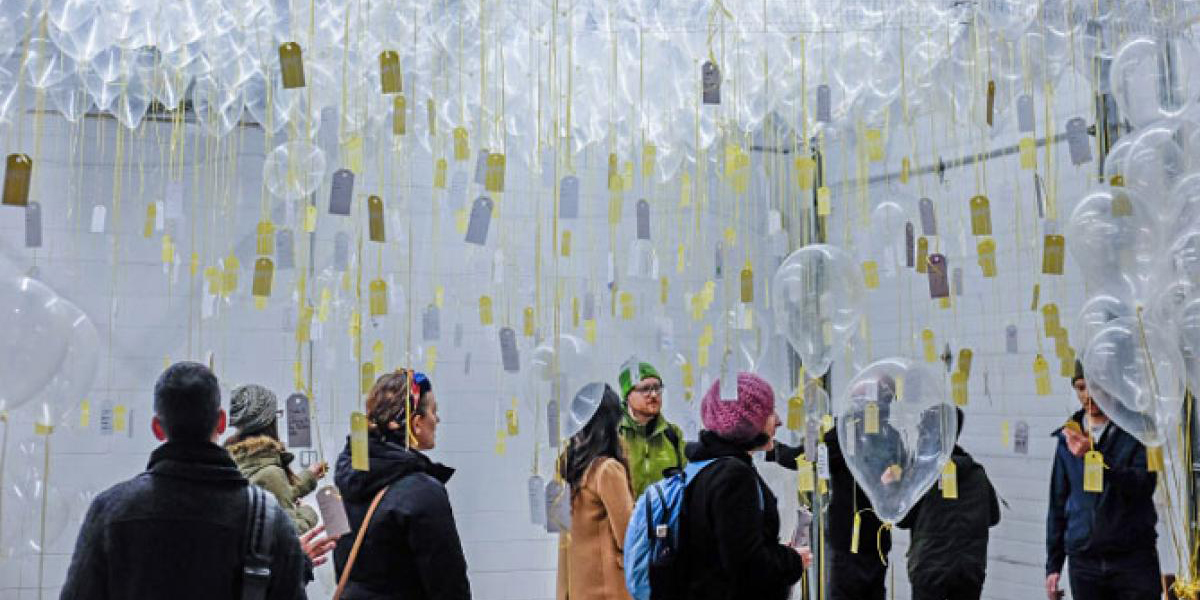 The annual Eastside Culture Crawl is a real community event, inviting the art-loving general public into the East Vancouver studios and workshops of hundreds of the city's artists and creative types. With over 500 artists taking part, it's the perfect opportunity to connect with your favourite painter, furniture maker, sculptor, jeweller, glass worker, ceramicist, printmaker, performance artist, photographer, textile designer, etc. – or maybe discover someone new!
The four-day event opens hundreds of artist studios for you to visit, and because many of them are close together, you'll literally see art fans roaming the streets in packs as the travel studio-to-studio, making it truly feel like a community-based event. Studios are open from 5 pm – 10 pm on the Thursday and Friday night, and from 11 am – 6 pm on the Saturday and Sunday. Check out the Crawl's artist roster to start your shortlist of must-visits, and then access the online crawl map to plan your route and see who else might be located near by.
Thursday and Friday nights on the Crawl tend to have a street party atmosphere, while weekends are more family-friendly, with many opting for an East Van brunch before touring around. While the studio visits are definitely the focus of the event, there are also a number of demonstrations and workshops being offered including the chance to colour in a mural, a parent and kids clay workshop, and printmaking demos.
Heading to Vancouver to check out the Eastside Culture Crawl? Check out The Burrard's unbeatable rates here.
Photo Credit:
Eastside Culture Crawl website