Upcoming Event: Scotiabank Vancouver Half-Marathon – June 24
May 15, 2018
|
Wendy Underwood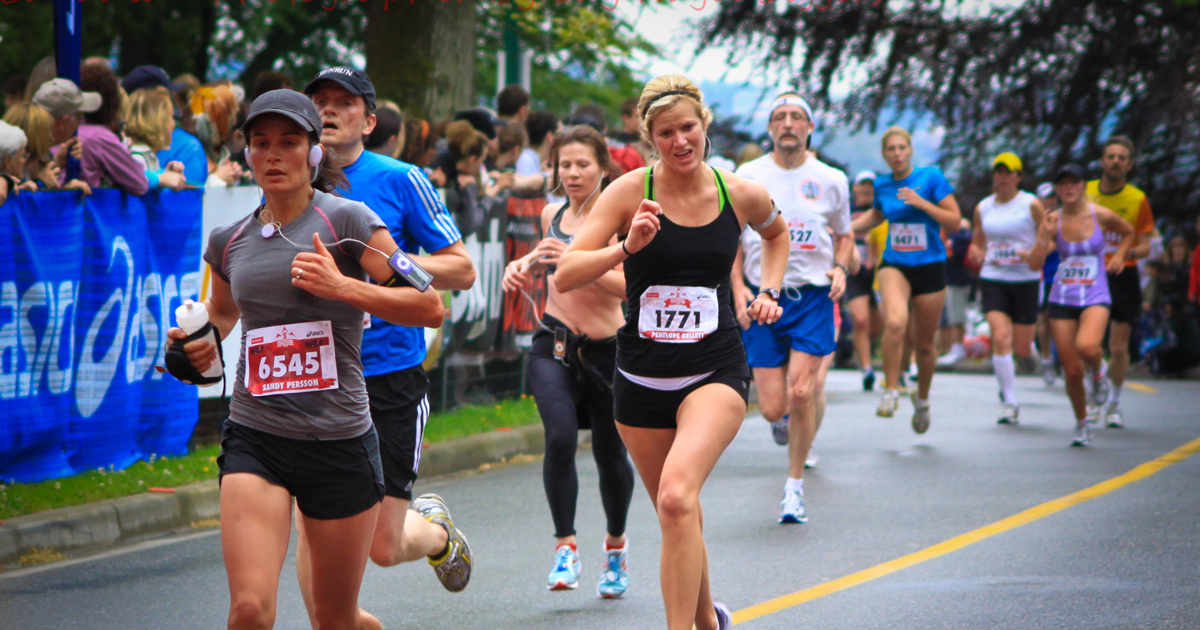 Sure, you could run 21.1 km through your own neighbourhood, or even on the treadmill. But where's the fun in that? Joining an organized event, like the Scotiabank Vancouver Half-Marathon is about more than scoring a souvenir t-shirt. You get to be part of a common effort by like-minded people. And in this particular case, there's the beautiful course itself.
On the first point, the Scotiabank Half-Marathon, being held June 24 this year, sees 4,500 runners strap on their sneaks to pound through the miles and make it to the finish line, making it one of the most popular annual races held in Vancouver. But it's the second point, the course, that sets this race apart. Starting out at the University of British Columbia, runners head across Vancouver's western peninsula, before heading towards downtown, with most of the route hugging the city's spectacular seawall and across the finish line in Stanley Park. With a setting this beautiful, expect to see a lot of blurry, sweaty selfies in your Instagram feed.
For those who want just a taste of that runners' high, there is also a 5K course that starts and finishes in Stanley Park. So if you're coming to Vancouver for the Scotiabank Half-Marathon, bring your non-marathon friends to do the 5K and you can still all party at the finish line together.
Planning on heading to our city to run the Scotiabank Vancouver Half-Marathon on June 24? Register online, then search our site for some great rates.
Photo Credit: Jay Siggers via Flickr