Upcoming Event: SeaWheeze Half-Marathon – September 22
September 4, 2018
|
Wendy Underwood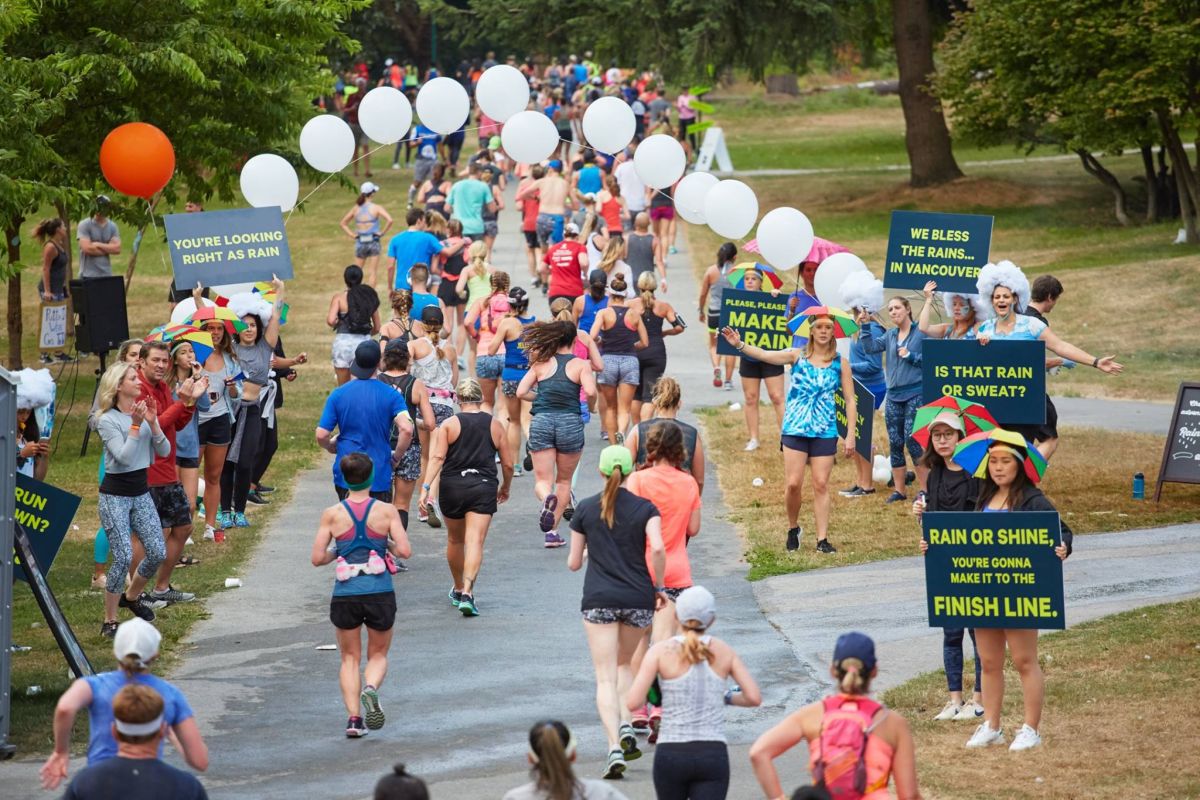 Touted as the "most breathtakingly beautiful and ridiculously fun half marathon in the world", the SeaWheeze Lululemon Half Marathon certainly packs a punch of personality. The weekend long festivities include the 21.1km run around the Stanley Park seawall, yoga sessions, and access to the Sunset Festival – the grand finale of the day's events. Over 10,000 runners take part in the half-party half-run, with tons of Lululemon staffers and spectators cheering, handing out high-fives, and waving signs of support.
Even though the main event happens on September 22, organizers are throwing a 'pre-wheeze party' on September 21. Here participants are able to shop exclusive SeaWheeze products at the Lululemon showcase store, and enjoy guided meditation sessions and – you guessed it – yoga.
The race begins the next day at 7am in the heart of downtown Vancouver and winds through the Chinatown, Gastown, Yaletown, and Kitsilano neighbourhoods. The route finishes off with 11kms of oceanfront views along the Stanley Park Seawall. The varied elevations throughout the course will keep runners on their toes with challenging inclined areas including the Burrard Street Bridge (the view is worth it!) mixed with breezy downhills. Medical, hydration, and nutrition stations will be dotted along the route to ensure runner safety.  Once the run is over participants can enjoy a delicious brunch designed to help them refuel.
The fun really begins later in the evening when participants and ticketholders can enjoy a guided yoga class before taking in the live music at 7pm. This year's Sunset Festival features headliners Diplo and Felix Cartal. The American and Canadian DJs, respectively, will start spinning electronic dance beats as the sun goes down at Stanley Park. The festival is BYOM (Bring Your Own Mat) and is not exclusive to runners. Concert tickets are available for purchase from the website.
Planning on racing, attending the Sunset Festival, or both? Check out our site for some great rates!
Photo Credit: The SeaWheeze Lululemon Half Marathon Facebook Page